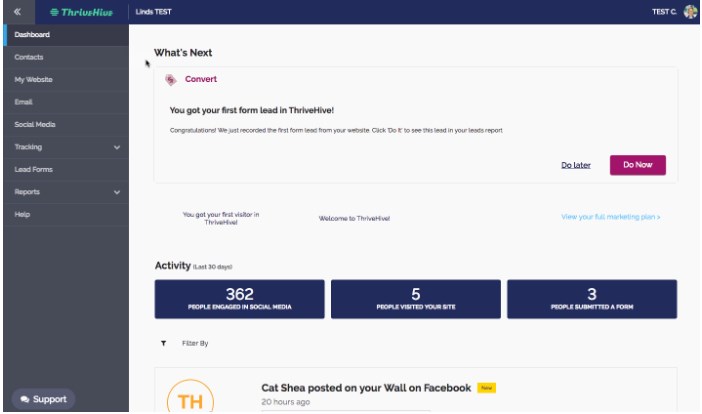 The main benefits of ThriveHive are its unique Guided Marketing approach to assist its users in their businesses, the wide selection of tools for this approach, and the app's flexibility in handling contacts.
ThriveHive combines expert guidance and efficient marketing tools to allow users to create more effective marketing strategies, apply these plans exactly, and attain their business goals. Through ThriveHive, users have their websites compatible for mobile device viewing and optimized for search engines, which inevitably increase the site's visibility on the internet and also allows the site to reach many potential customers due to its presence on many channels.
ThriveHive's style allows its users to have a customized marketing plan supported with all the essential tools for the plan bundled in this app. Contact organization and calling is also easy to do and doesn't need to leave the software. The app also has a marketing coach to support users further with their planned business decisions and strategies.