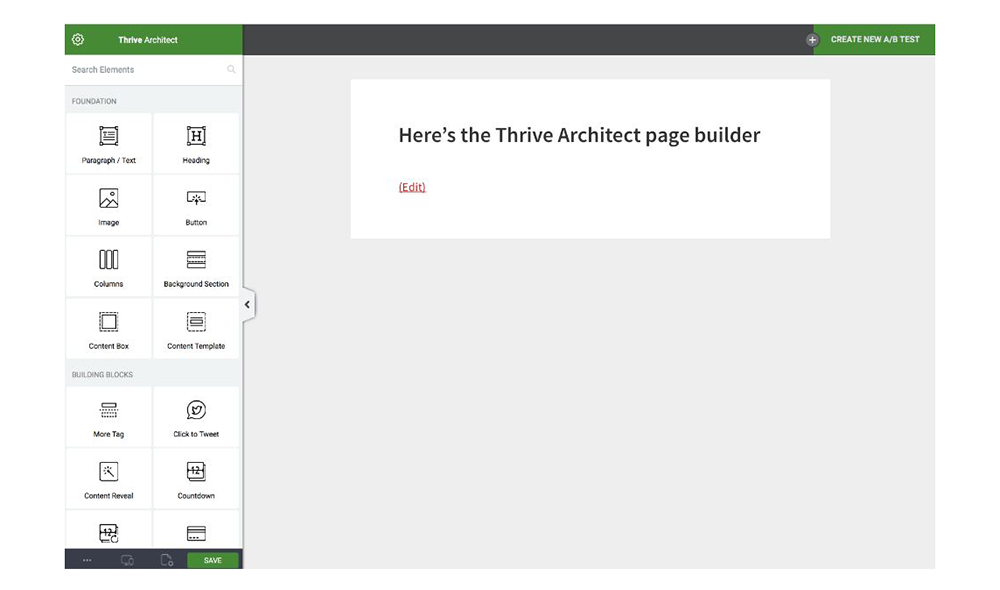 The main benefits of Thrive Architect are its 220 premade templates, a simple one-page website, multiple prebuilt elements, and mobile responsive pages. Here are more details:
220 Premade templates
Thrive Architect provides 220 premade landing page templates to help you create optimized landing pages for higher conversions and lead generation. The premade templates include pages that are suitable for marketing strategies. These pages match different business needs and can be used to promote products, present offers, make announcements, and host live webinar events.
Simple one-page website
In addition, Thrive Architect empowers users to create a simple one-page website. The one-page site is an all-inclusive website that can be used as a full website, landing page, or the homepage. As a result, users need not create a website with multiple pages. Instead, they can create a one-page site where all information about their brand and products can be hosted on a single page. The best part is that it is a breeze to update the one-page website.
Multiple prebuilt elements
Aside from the prebuilt landing page templates, Thrive Architect provides other prebuilt elements such as customizable buttons, countdown timers, testimonials, and lead generation forms. These elements integrate seamlessly with the underlying email marketing tools. The elements help businesses grow their email list and capture leads automatically.
Mobile responsive pages
In addition, Thrive Architect provides reliable mobile options and features. The mobile features empower businesses to create mobile-responsive pages. Thus, businesses can build websites that appear nicely on all mobile devices such as smartphones and tablets.