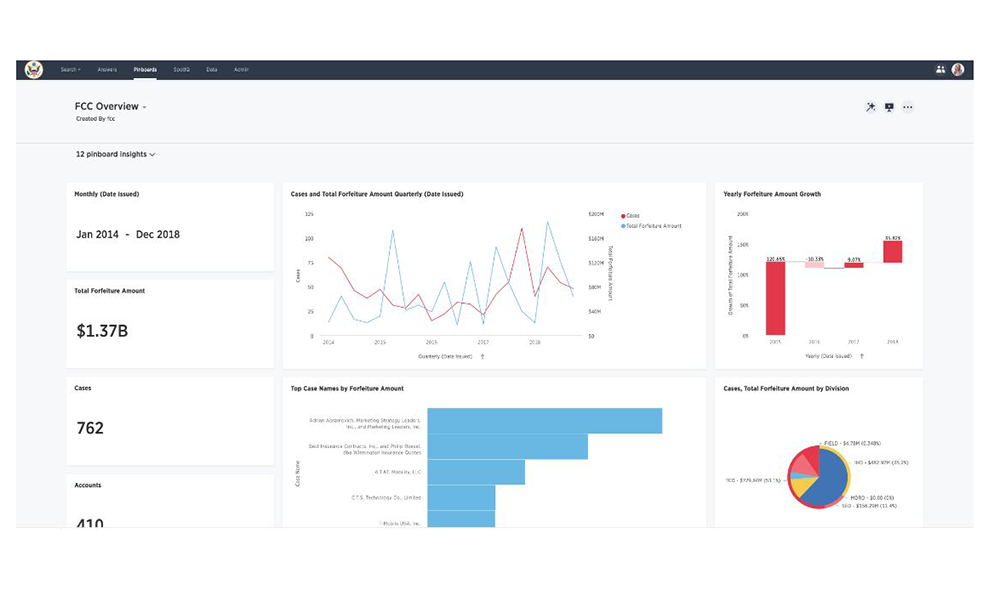 The main benefits of ThoughtSpot are its powerful search, single BI solution, unlimited data scaling, and maximized data source. Here are more details:
Powerful search
As a search-driven analytic software, ThoughtSpot makes it easy for users to find the data they need. The solution provides a search bar where users can type the name of the information they need. Its powerful search suggestions and the DataRank capabilities simplify the search and enable users to obtain accurate results, faster. Overall, ThoughtSpot allows users with little acquaintance with BI tools to find the data they need without a struggle.
Single BI software
In addition, ThoughtSpot is a comprehensive BI solution that eliminates the need to combine multiple intelligence and analytics platforms to gather data. The platform provides visibility into the facets of your business, enabling you to sufficiently handle all the challenges coming your way.
Maximized data sources
Better still, ThoughtSpot allows businesses to connect the available data sources. This means users can search and find information from any source on a single platform. The solution provides fast access to data to those who need it, anytime anywhere.
Unlimited data scaling
Moreover, ThoughtSpot is built to facilitate unlimited data scaling. It ensures that even as your organization expands, its data needs never fall out of proportion. The solution can be scaled up or down with ease. Besides, ThoughtSpot deploys automatic load balancing to all its servers to provide the best performance at all times.