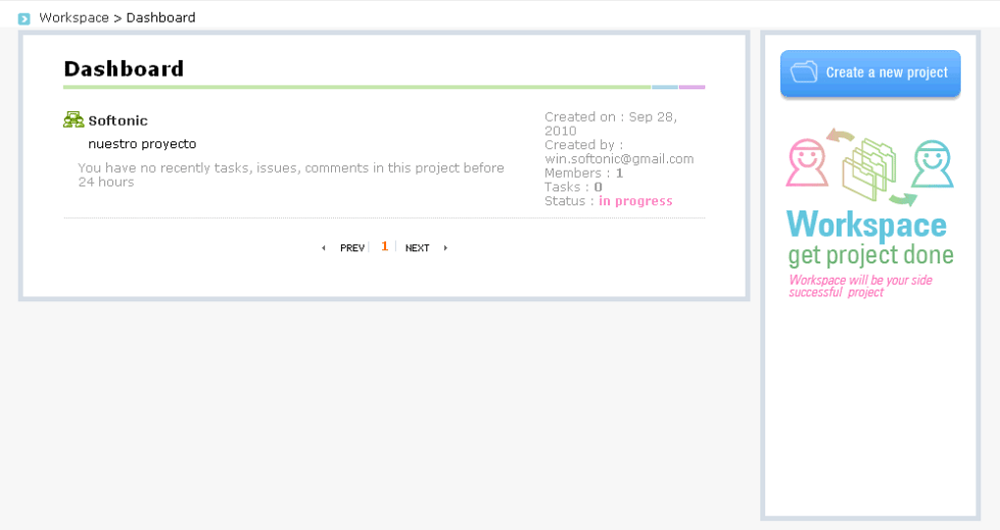 The main benefits of Thinkfree are its cost efficiency, word processor that sports advanced layout tools, its support for visual objects, editor and translator provided, conditional formatting capability, support for multimedia presentation, empowerment of online collaboration of documents, conversion of document into various formats, content security, and its ability to connect to cloud services and accounts. Here are more details:
Cost-effective
Thinkfree can function as an ideal MS Office alternative because of how it's built. It is a suite of desktop apps that gives users productivity features and tools to help them perform the most common tasks such as word processing, graphic presentation, and spreadsheet modeling and calculation. And in comparison with MS Office and similar office suites, Thinkfree is cheaper.
Word processor
One of the system's tools is a desktop app for making professional grade contents. Aside from the common features normally found in other word processors, Thinkfree's is equipped with advanced layout features that empower users to fine-tune and customize their documents' layouts. There are options for setting page margins, adding headers and footers, making endnotes, and also for creating covers, sections, columns, and tables of contents.
Support for visual objects
Visual objects like charts, tables, images, and drawings can also be added easily to the word processor documents. All visual objects can be modified as well, including the ones that reside on MS Word documents.
Editor and translator tools
There are built-in translation and editing tools in the system for making and modifying complicated formulas and equations within documents. On top of that, the word processor has the capability to translate entire documents to other languages using a single click.
Conditional formatting
There is a feature in Cell, called conditional formatting, that automatically highlights certain cells to aid users in easily identifying particular figures. In addition, data can be presented visually through the help of sparkline functionality so that users can pinpoint trends instantly.
Multimedia presentation support
Thinkfree has a tool that enables users to make engaging multimedia presentations. It is compatible with MS PowerPoint and it has built-in presentation templates available to choose from. This means that users can import templates from PowerPoint and then use the tool to work on them. A wide selection of objects such as custom shapes can be added to enhance the multimedia presentations as well. Objects stored in the gallery can be reused anytime as well by using the drag-and-drop functionality. And to further enhance presentation, there are built-in animations available as well. Slideshows, on the other hand, are made more lively using transition effects.
Online document collaboration
Through an online editor, teams can work on their documents in real time no matter how decentralized they are and regardless if they're using different devices. The editor can be accessed from all devices that can use web browsers. It is capable of viewing, creating, and editing documents as well as multimedia on time. This is one of the features that make Thinkfree a collaborated oriented suite.
Document conversion
The suite comes with a tool called Thinkfree DocsConverter, a feature-rich system that allows the conversion of MS Office documents into various formats like PDF and HTML.
Content security
Thinkfree DocsConverter is equipped with a content security feature that allows users to view their presentations and documents on their mobile devices while eliminating the possibility of screen capturing, storing, and caching of documents and their related data. Through this, sensitive information is secured from both external and internal threats.
Cloud-based accounts and services
Thinkfree features a subscription-based service named Thinkfree Connect that enables users to manage all of their office suite subscriptions requiring only one license. This way, they are able to incorporate their Thinkfree Office with their own choice of the cloud service account to control and manage access to their productivity tools.