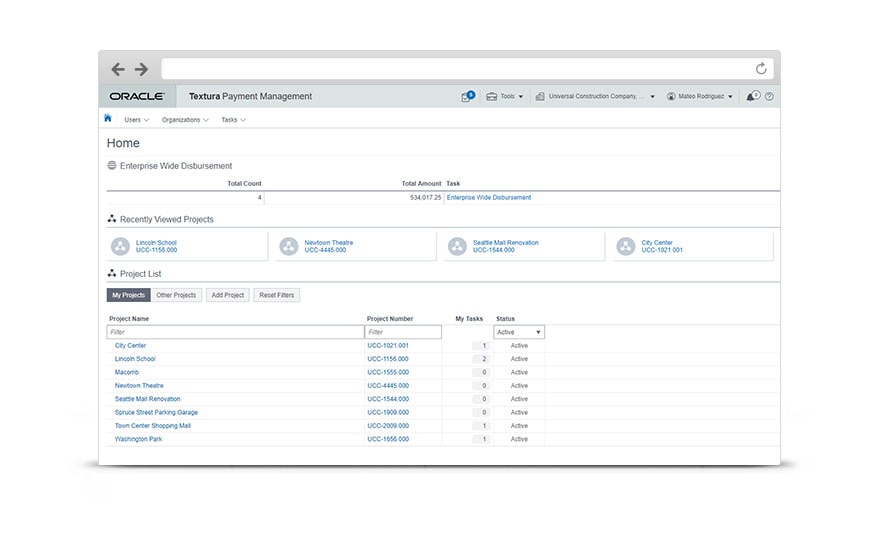 The main benefits of Textura are varied solutions, robust risk and bid management, efficient management, and comprehensive performance evaluations. Read below for more information on its benefits:
Different Solutions
Textura offers a wide range of solutions throughout the construction process life cycle. It has specific solutions available in the pre-construction stage that gives users precise job cost estimates. These can help save time and effort.
Risk and Bid Management
With this tool, users can enhance and automate their construction pre-qualification process via its online system to deal with risks effectively and seek out high-quality bids. For those who plan to bid on projects, Textura offers a bid management system that can help in the track and win quality bids.
Management Efficiency
Textura's solutions offer payment management, field management, and document management that gives users improved control on how they manage construction projects. It also fosters improved information distribution, enhanced group collaboration, and addressing inquiries and needs during the process.
Performance Evaluations
The software provides performance evaluations for both vendor and contractor. This will aid in enhancing decision making and improving efficiency. The tools provided ensure performance evaluations are simple to do and effective in promoting overall growth for everyone in the construction industry.