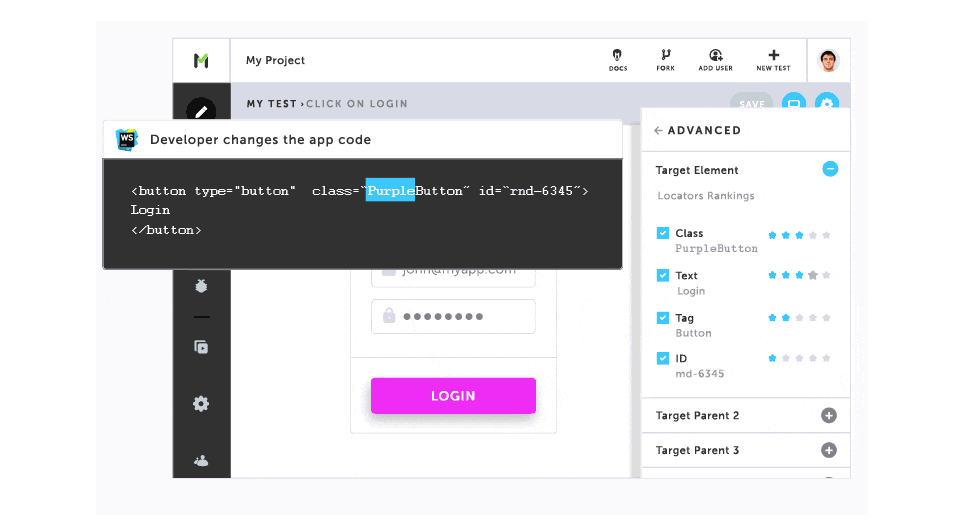 The main benefits of Testim are its flexibility, speed, quick troubleshooting support, and simplified bug reporting. Keep on reading to learn more about each of these benefits. 
Flexibility
At its core, Testim was created as a testing solution that allows users like you to create, edit, run, and maintain tests. It provides support for ultimate customization, even giving you the freedom to conduct your tests codeless or coded or both. By working through Testim, you'll be able to code and run your tests based on your preference. 
Speed
Testim manages to make functional testing to developers at an impressive speed. With its artificial intelligence and parallel capabilities, this solution can help you run thousands of your tests in just a matter of minutes. 
Quick Troubleshooting Support
Testim also provides ample support right from the get-go. Here, it verifies your tests through thousands of parameters verified across each element. In the event of failed tests, it runs an advanced root cause analysis tool to help you identify the error in your execution. 
Simplified Bug Reporting
Building from the previous section, Testim more than just makes sure that information for failed tests is accessible. It also runs bug trackers and reports bugs, if any. It even reproduces the bug locally so that you can examine it more closely.