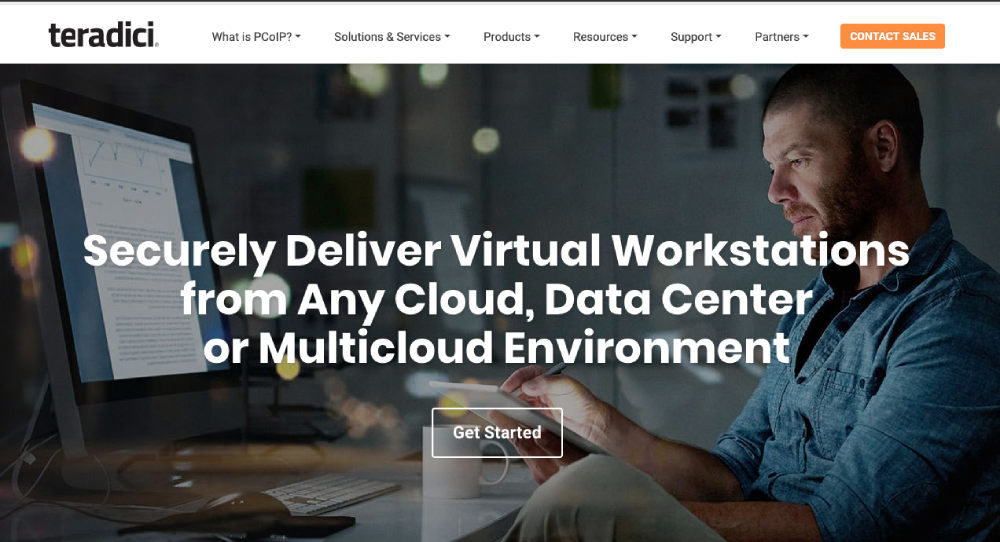 The main benefits of Teradici are PCoIP technology, security, display optimization, and mobile clients. Here are more details on Teradici's benefits:
PCoIP Technology
Teradici developed PCoIP Technology to aid in bandwidth management, display enhancement, and audio compression improvements. Another benefit of utilizing PCoIP Technology is that it can also encode and decode hardware platforms.
Security
Teradici is good for security-conscious teams. It operates Tera2 PCoIP Zero Clients based on the vendor's TERA chipset. It has installed support for PCoIP hardware and you can use it on desktop, laptop, external monitors, and IP phones. It has no local storage, but it's not much of a drawback because your data is already stored in the cloud. Another bonus is that you don't need a VPN to reap the security benefits.
Display Optimization
Teradici adds display optimization to the software so that image and video detail does not suffer. The quality would not be compromised, compared to consumer-grade video playback that compromises video quality to retain fast streaming speeds. However, for tasks that require color accuracy and perfect replication, display optimization is of the essence. Since the vendor offers bandwidth management, you wouldn't burden your network to get a high-quality display.
Mobile Clients
The software provides a mobile client to produce the best experience on mobile phones using either iOS and Android. It can handle native touch user interfaces well. Teradici can also be used on devices that operate Chrome OS. If backing up data is one of your concerns, it's also important to compare backup software that you can integrate with your VDI.