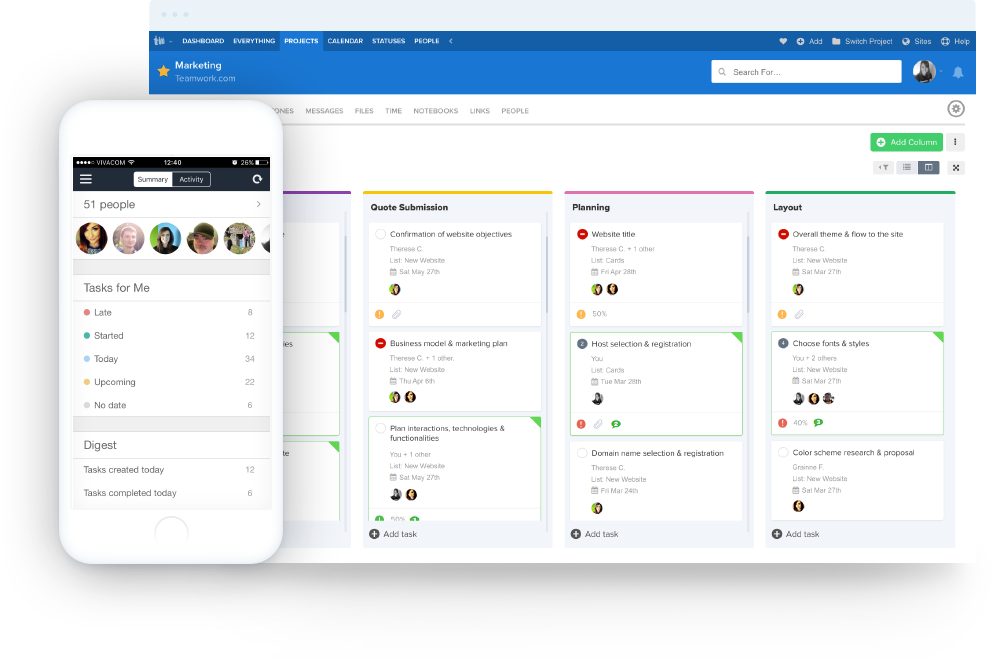 The main benefits of Teamwork are its rich feature set, general usability, and mobile support. Here are the details:
A Host of Advantages
Users will appreciate Teamwork's feature-rich systems, combining the basic and advanced tools of other top performing platforms that are simple to use. Organizing projects, teams, resources, schedules, and more can be done with ease and speed. It encourages effective collaboration between team members and even with clients. Teamwork is also available on mobile and is compatible with Android, iPad, iPhone, and Google Chrome. Popular business systems and tools can also be seamlessly integrated with the software with no steep learning curve to deal with.
Streamlines Communication
Communication between teams and users is streamlined by Teamwork Desk. Tickets can be routed to the right agents with notes added for instruction. The ticket status can also be viewed, so a case's progress can be tracked and the customer experience can be kept smooth and hassle-free.
Solve Problems Faster
Teamwork saves time with features like unified inboxes, ticket assignment, and ticket statuses. Users can also take action on a job in Teamwork Projects without leaving Teamwork Desk.
Be More Organized
With Teamwork, communication with customers looks like the usual emails. It allows background processes to be organized so support can be delivered more efficiently.
Measure Customer Happiness
The software's customer satisfaction feature measures customer satisfaction and happiness, giving companies insight into how a team is performing and what customers think of their interactions with agents. Team productivity reports are also provided, so businesses can understand the quality and quantity of work delivered.