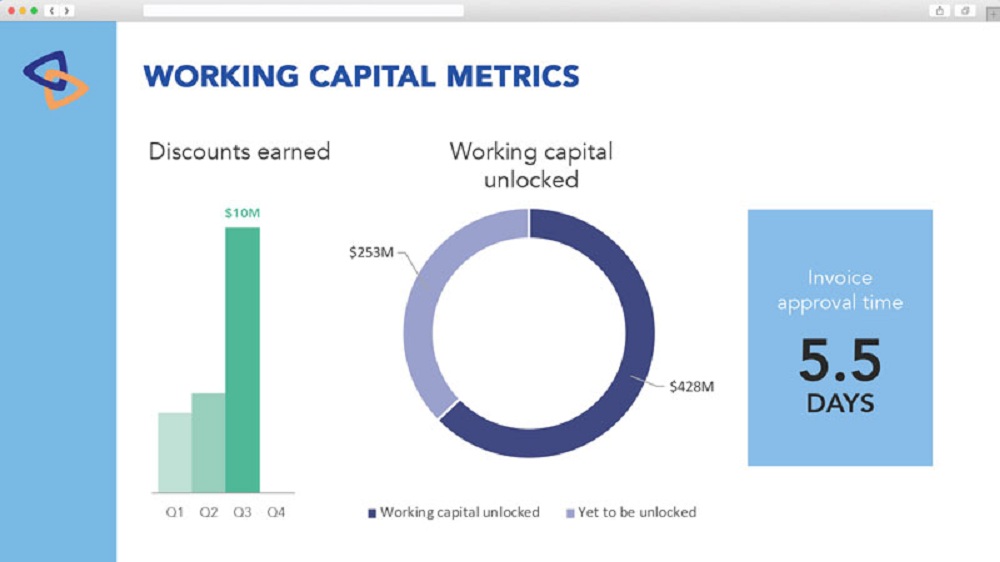 The main benefits of Taulia are the features and tools it provides that enhances a business's relationship with its suppliers, the more efficient onboarding process it brings, and the e-invoicing solution. Here are more details:
Strengthened relationship with suppliers
Taulia is a system that gives users full control for the businesses' suppliers by utilizing its high scalability and customizability. It enables suppliers to accept payment offers early so that they will have access to cash anytime they direly need it. It also manages payment terms for every supplier to aid them in improving the working capital position of the business, all the while strengthening relationships between supplier and customer.
Streamlined onboarding process
The platform is equipped with a through supplier enabling program that can simplify and automate the onboarding process. It affects the entire onboarding operation starting from the suppliers' verification and onboarding, managing supplier training for maximized adoption of the supply chain, and leading engaging and unique educational campaigns. It empowers users as well to consolidate and simplify the handling of their supplier data so that collaboration within the supply chain is made easier. This way, suppliers can be self-sufficient and won't have to depend on external information. And since all forms of online transactions and data exchanged are addressed, communication with suppliers is enhanced as well.
e-Invoicing
There is an e-invoicing feature in the system that gives suppliers a multitude of ways of submitting electronic invoices via a single integrated platform. This is applicable no matter what the supplier's invoicing requirements or capabilities are; they'll still save money and time along the process. The feature also adapts to the working capital of the business and transforms invoice into opportunities for revenue.