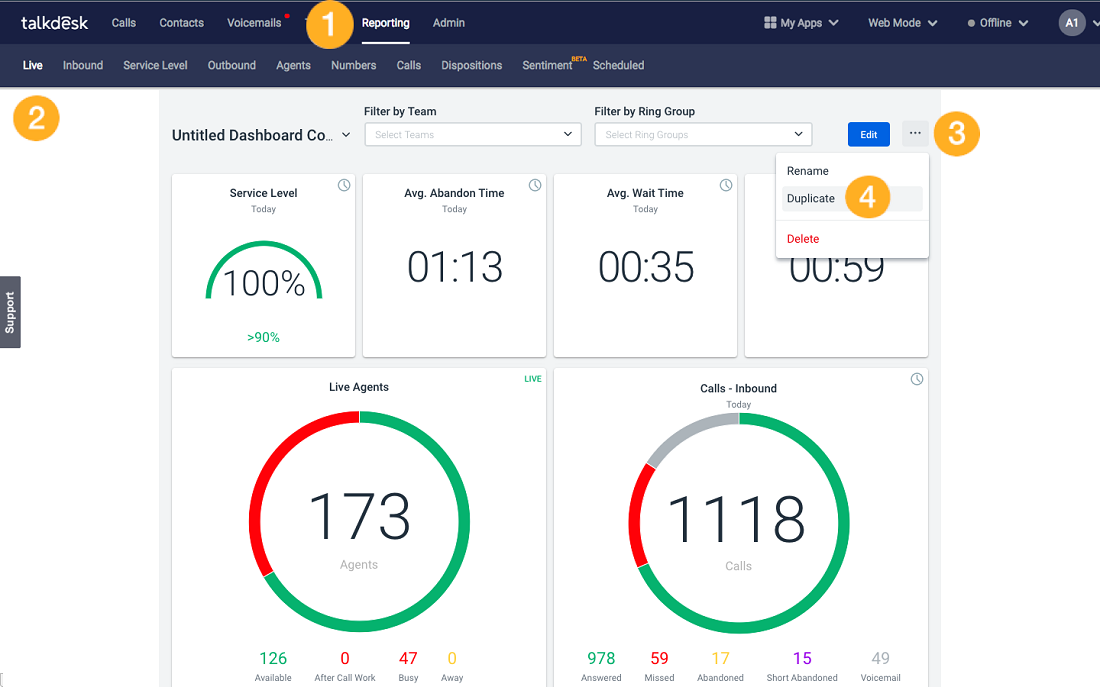 The main benefits of Talkdesk are its capability to set up a call center hub without the hassles of an actual call center, wide support for integration, call routing features, integration of new contact information to the system and automatic notification for missed calls, and various tools that empower better business decisions. Here are more details:
Online Call Center Hub
With Talkdesk, businesses can create a complete call center using only browsers within five minutes. This offers big savings compared to setting up an actual and physical call center since users won't have to spend on extra phones, agent training, office space, etc. Setup is also an easy and smooth experience.
Vast Integration Support
Talkdesk offers integration support for a wide range of third-party solutions to provide users with more comprehensive information about their clients. Integration with other application also addresses and streamlines other business processes and operations. Among the systems it can connect with seamlessly are Olark, Infusionsoft, Shopify, SugarCRM, Salesforce, Zendesk, and many more.
Call Routing
Talkdesk route customer calls directly to the representative ideal for dealing with clients' specific needs. This is done through the system's intuitive integration of IVR, ACD, and skills-based call routing technologies. The customer rep is also able to easily access the relevant information about the customers so that they'll be able to resolve the issues and at the same time, satisfy them with quality service.
New Contacts and Missed Calls Management
When the business receives a call from a new customer, new contact information would automatically be created and integrated within the system. In case there are missed calls, Talkdesk would automatically send an email to make sure that there would be no customer queries left unattended. The email would contain relevant information such as voice mail data and call details.
Smart Business Decisions
With Talkdesk, both managers and agents can make a better, technology-supported decision that is based on updated and in-depth customer information. That is because they would have access to many tools that would make sound decisions possible, such as call recording, call monitoring, and historical reporting features.