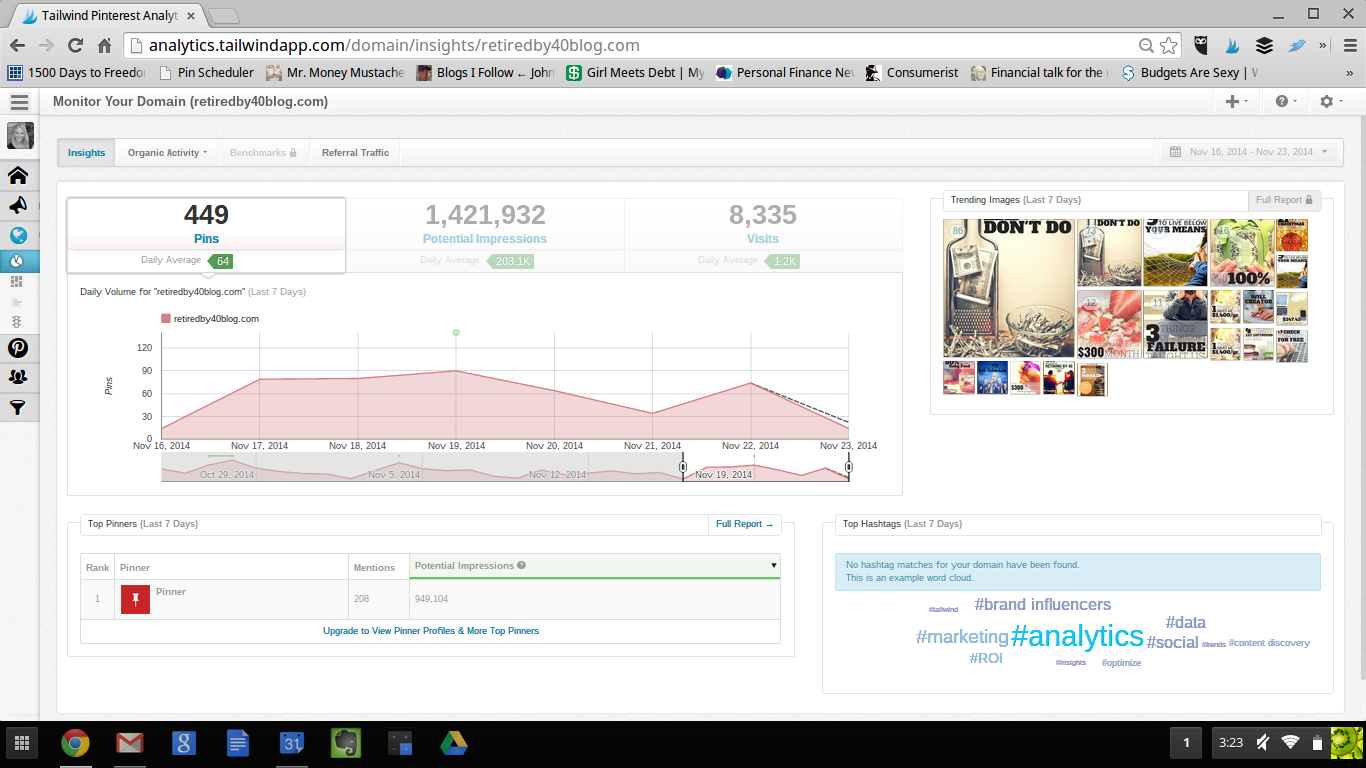 The main benefits of Tailwind are analytics and reporting, optimized post scheduling, and follower tracking. Read on to understand further.
Tailwind is one of the smartest ways to schedule on Instagram and Pinterest. With it, you can save ample time through multi-board pinning, bulk image upload, drag-and-drop calendar, hashtag lists, and other available shortcuts. Additionally, it can optimize your schedules on Instagram and Pinterest automatically to engage with a wider audience at the most accurate time. Afterward, it gauges the effectiveness of your posts through detailed insights and analytics.
The software's browser extension allows users to easily make multiple posts using any website in a single click. Its Hashtag Finder suggests the most effective Instagram hashtags for your audience automatically. Additionally, users can enhance efficiency through the use of single workflow and tool to post all their visual marketing contents on social media platforms. Tailwind is affordable, which makes it effective for businesses with a limited marketing budget.
You will stay in the loop of your calendar by choosing a specific date and time that you wish to post your contents. You can also add queues and hook them up to your pre-set schedules. This way, you can effectively organize different Pinterest and Instagram accounts while efficiently collaborating with your team. The vendor also guaranteed security and reliability through its official partnership with Instagram and Pinterest.
Tracking trends and activities are also made even easier with Tailwind. From your site, you can see when someone posts a comment on your content or post. You can also track the Key Performance Indicators (KPI) by monitoring your profiles, hashtags and more on both social media platforms. Insights from your social networks' analytics can also help you determine significant tasks and metrics that you need to focus on for improvement.
What's more, Tailwind's analytics helps you track your followers, likes, brand mentions, boards, repins, and more. Also, you can analyze trending contents to know what posts seem interesting to your readers. Results can be tracked to know what content type is more effective and can deliver more of it to your social media audience.