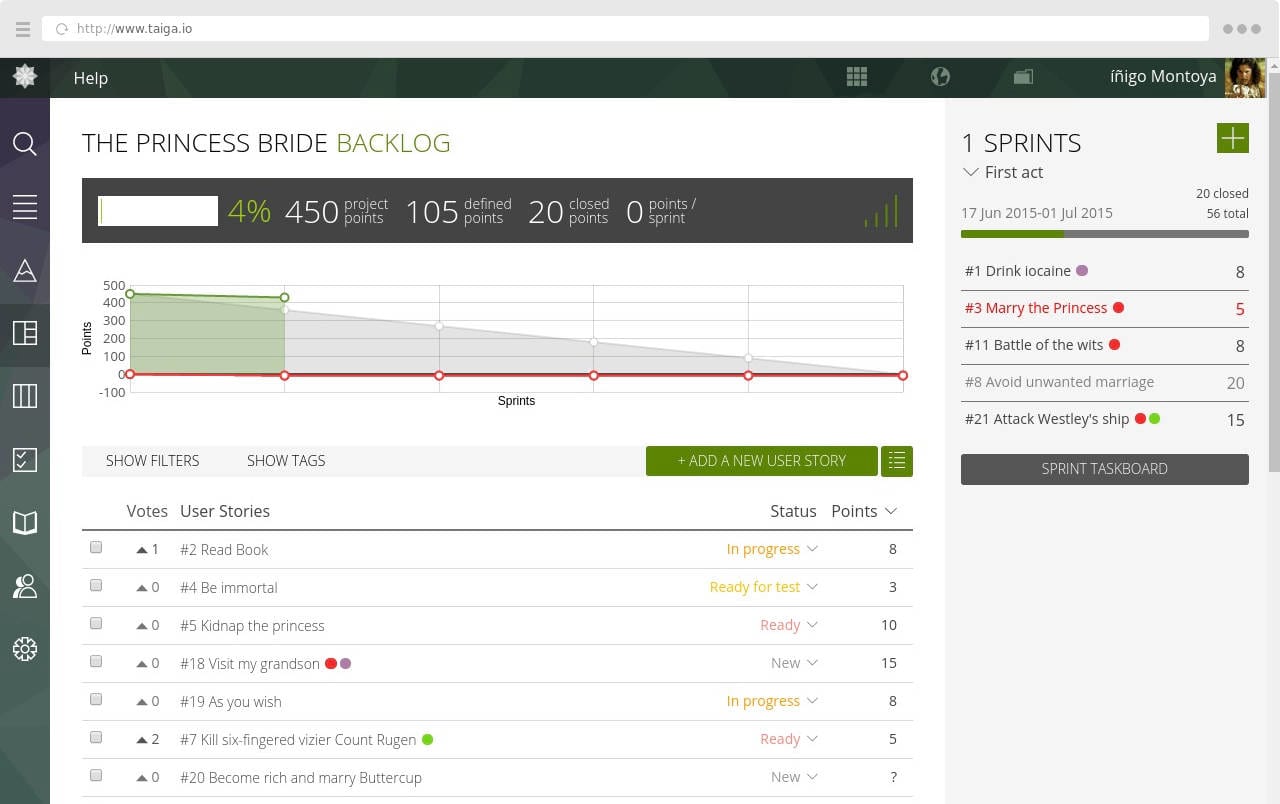 The main benefits of Taiga are its agile-focused project management platform, Scrum and Kanban method support, and task management. Read further here for more details:
Taiga offers an open-source agile-focused project management solution loaded with tools and features to help you do your tasks faster and easier. It is simple-to-use and intuitive that does not require you to have a long training time.
Taiga offers users with unlimited customization options for anything they wish to do. Its design is also another notable thing. It looks professional and allows users to use it all day long. Projects can be personalized to give it an appeal that complements your company.
The software supports Scrum, an incremental and iterative agile software development methodology commonly used by product managers in managing their projects. Also, the system uses Kanban methods to manage and divide project development into stages. Most project managers and developers are using Kanban because it is visually comprehensive and much easier to use.
With the help of Taiga, you and your team can generate a list of problems, categorize them, and assign them to the right people for proper monitoring. Like other software, Taiga also includes bug tracking, task management, time tracking, and reporting. Its tracking features let users follow sprints and stories. Some of its useful features include social management tools, integrations, gamification, wiki pages, and much more.