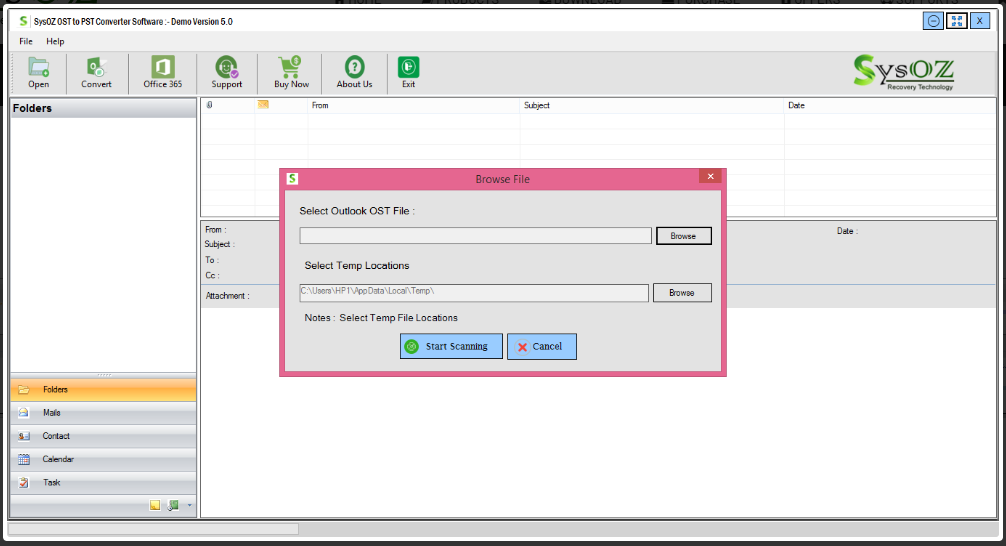 The main benefits of SysOZ OST to PST Converter are the total repair and recovery of damaged, corrupted and erased OST files, the capability to recover OST files protected by passwords, and its multiple export format options. Here's more info:
Complete OST File Recovery and Repair
OST files you thought you have lost due to damage, corruption, and accidental deletion can be repaired, recovered, and converted to PST files. SysOZ OST to PST Converter works with damaged and corrupted OST files and restores them to their previous state or convert them to PST or any other format of your choice.
Works with Password-Protected OST Files
SysOZ OST to PST Converter can access and convert password-protected OST emails, files, folders, and more and export them to PST. This is ideal for OST files that are stashed for so long and you can't recall and retrieve their passwords.
Accurate Conversion
With SysOZ OST to PST Converter, you never have to worry about losing data or imprecise metadata structure conversion. The software converts all your files and folders in their exact structure and doesn't miss single metadata, attachment, journal, calendar, contact, and any other item, no matter how small or large your files are.