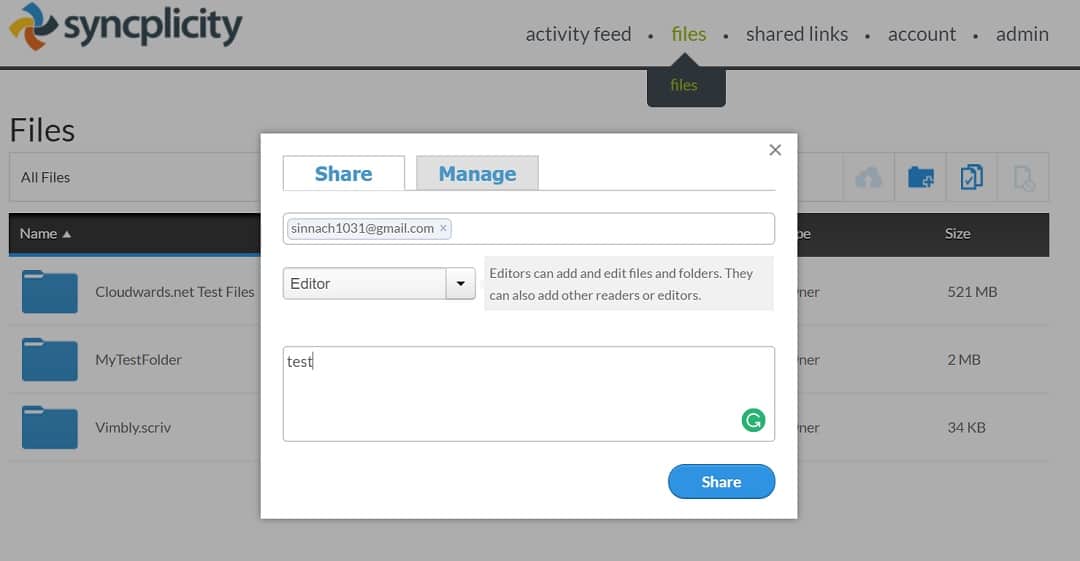 The main benefits of Syncplicity are its file sharing and collaboration, file sync and access, and mobility and security. Here are the specifics:
File Sharing and Collaboration
With Syncplicity App Tab, you can collaborate in MS Office apps and share files easily with other team members. You can use permissions so your files are protected against unwanted updates. Also, you can sync changes to all devices and users and acquire updates regarding the changes made. Through Secure Shared Links, you can send larger files and collaborate through Syncplicity Insights.
File Sync and Access
You can sync any folder without rearranging your work while including or excluding subfolders, file types, and certain files. You can make automatic version control with restore capability. It offers an online file browser with previews and versions and there are local clients for iOS, Android, Mac, and Windows.
Mobility and Security
Syncplicity has intuitively designed native apps, and it lets you access and open all your contents and document types. It has secure in-app annotations and editing for PDF and Microsoft files. The software enables you to deliver animated PowerPoint presentations, share files, mark your favorite files, and track downloads.
Apart from that, the software offers robust security by using AES-256 to safeguard your data when transmitting them. Encryption keys are kept in a different data center. Files are stored across different geographic locations and can be accessed by users even if they lose two data centers. Also, the shared folder can be assigned with passwords so that only the authorized person can view it. The software also supports two-factor authentication for accounts.
Robust Support
Depending on the plan you have chosen, the software offers robust support. Users who subscribe on Enterprise and Department editions will be given access to email, phone and priority online support while for free plan users, only the online support and community forums are given.