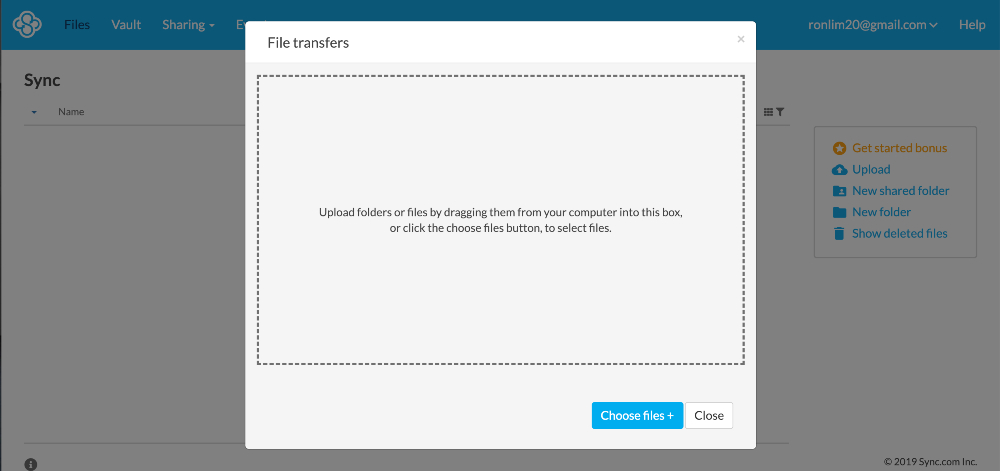 The main benefits of Sync.com include its file sharing functionality, its privacy guarantee, and its selective sync.
The file sharing functionality of Sync.com's file sharing function is a feature sure to catch the attention of users since it allows them to share their files even with people who do not have an account with Sync. Users just need to create a shareable link and this will allow other people to download and view their files. This feature is great if the user is sharing video files or particularly large files.
The platform's file sharing options also come in handy when the user is collaborating with other people. With these options, users can pick and choose who gets to see a file. Once they've set these permissions, some people can view a file but not edit it, or they may be prohibited from uploading files to a folder but are allowed to download from it.
The user's privacy is also guaranteed to the platform's storage architecture that is "zero-knowledge". End-to-end encryption is also provided, so only the user can view stored files and nobody else.
Lastly, selective sync lets users choose which folders they want to be synced with their computer. Unchecked folders remain in the cloud, while those they've selected are synced to the computer they're using. This feature ensures that only the files they need are on the computer they're using.