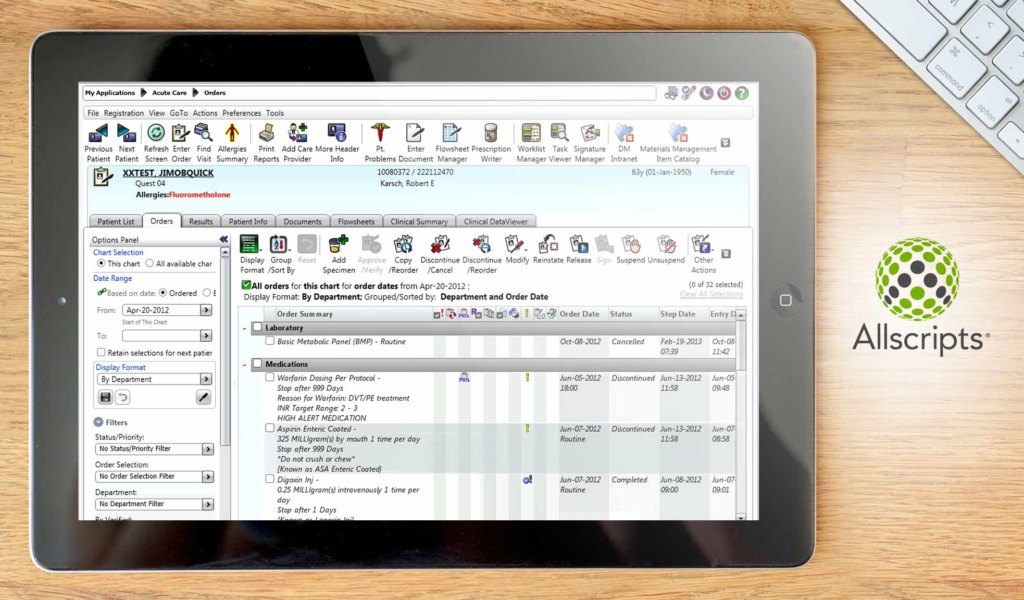 The main benefits of Sunrise Acute Care are its support for the adoption of fresh processes, improvement in delivered health care quality, efficient information management, and features that allow scalability to some extent. Here are more details:
Support for Adopting New Processes
Sunrise Acute Care empowers clinics when it comes to adopting and innovating with the changing situations and complicated circumstances. It aids them in promoting the immediate usage and implementation of new processes and improving the quality of care delivered.
Improved Quality of Health Care
The EHR program utilizes evidence-based workflows and guidelines, which enable clinics to enhance their clinical outcomes and quality scores. It has an integrated medication management feature that is more efficient than traditional solutions that are only meant for pharmacies and which ensures the management of safe medication. This improvement of outcomes is equal to the improvement of margins as well, which aids clinics in the standardization of their processes and mitigating adverse events.
Quick and Accurate Delivery of Information
By connecting the clinicians in better ways within the health system, medical errors are measurably reduced while at the same time, patient care is enhanced. The solution provides users with the correct information at the proper time which is a great help in improving workflows and processes. It also aids clinics in coping with the challenges that are related to EHR implementation, system adoption, and clinical acceptance. Furthermore, Sunrise Acute Care aids clinicians in saving time and efficiently managing information, resulting in a higher quality of patient care.
Scalable
Sunrise Acute Care is equipped with all the features and tools, such as CPOE, that would allow clinics of different sizes to perform at their optimal level. With these tools, health systems, clinics, and hospitals can maintain their productivity and achieve more with even fewer resources expended.