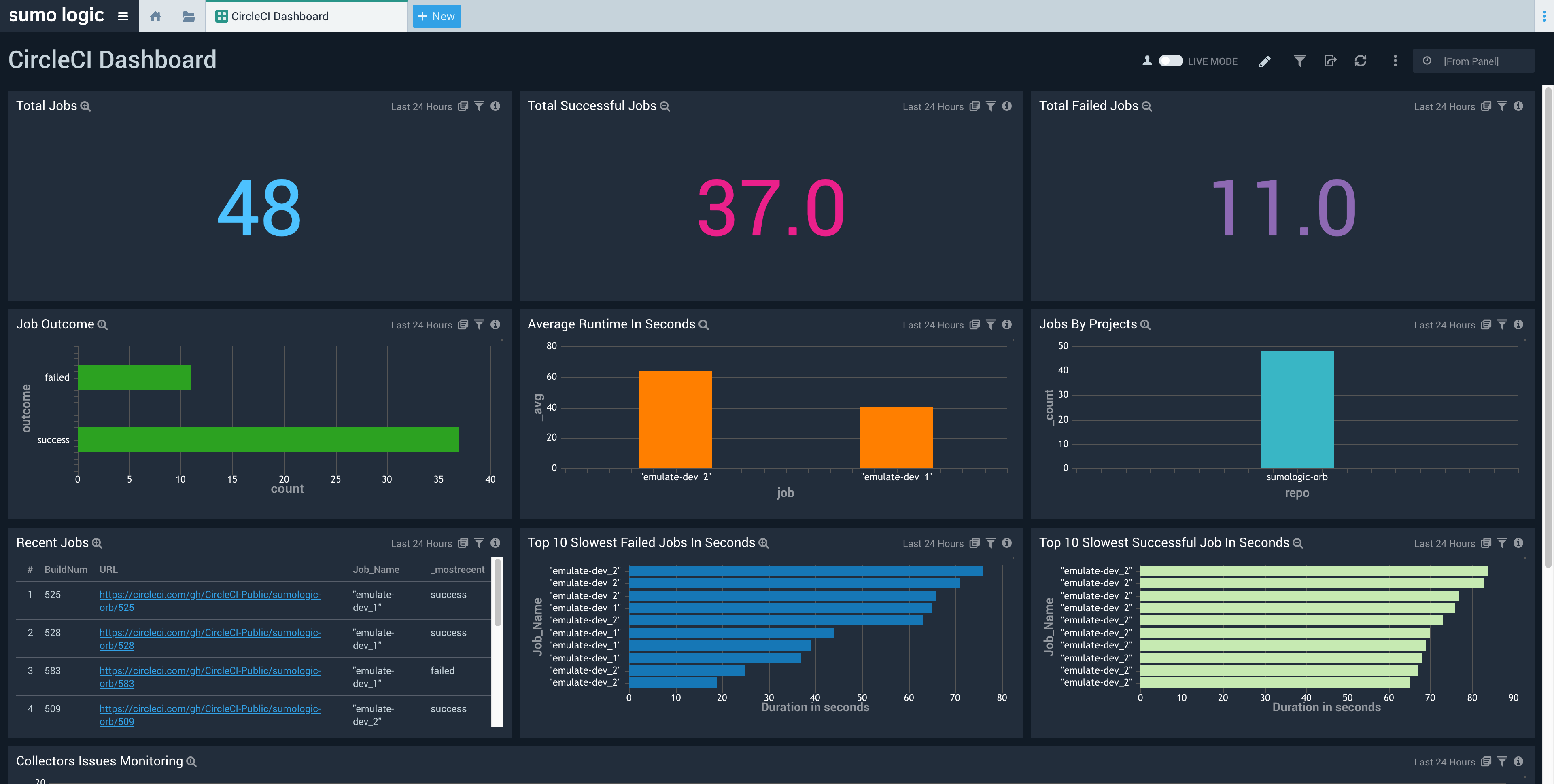 The main benefits of Sumo Logic are its capabilities that provide users with vital insights into various aspects of modern apps, dashboards for monitoring and visualizations, machine learning functionalities, the deliverance of analytics-driven development, and predictive analysis functions. Here are more details:
Informative Insights
The platform is a reliable unified log and real-time metrics analytics solution. It provides users with critical and useful insights across the run, builds, and secure aspects of modern applications.
Monitoring and Visualization 
One of the highlight features of Sumo Logic is its uniquely designed visualization and monitoring tool. It provides users with real-time dashboards that they can use to obtain a fully aggregated data management login. Thanks to this, it becomes easier to monitor and manage every data logs and metrics, generate reports, assess charts and graphs, and others. Dashboards can also be customized with map, bar, pie, and line charts in order to support particular compliance, as well as executive views.
Machine Learning
Sumo Logic utilizes machine learning, which allows it to easily and quickly establish the operation issues using anomaly detection, comparisons, and multi-dimensional pattern. Furthermore, it aids users in faster identification of risks that display elevated security threat and then addressing them in time without having to establish predefined policies or rules. The system also uses algorithmic support to cluster patterns in data which helps establish anomalies.
Analytic-driven Development
Sumo Logic provides proper satisfaction to end-users through analytic-driven development. It enables users to effectively identify and monitor the issues and troubleshoot them quickly, effectively reducing the number of support tickets sent by customers.
Predictive Analysis
The platform features predictive analysis that is capable of forecasting abnormal behaviors in the future. It can also predict KPI violations earlier before they could negatively affect customers. This is great for improving the efficiency of staffs and for speeding up issues' remediation.