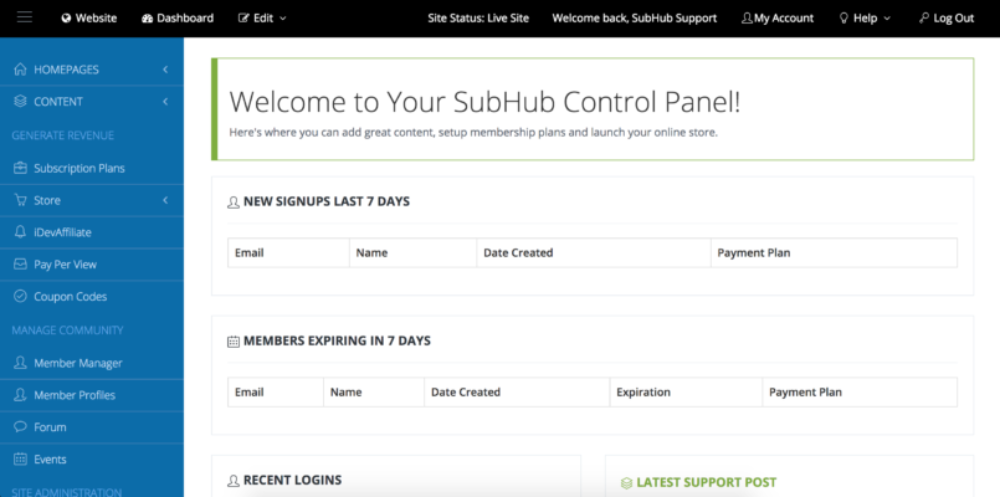 The main benefits of SubHub are its unlimited number of pages, its social media buttons, and its website optimization.
Content can be easily created and edited with SubHub's website manager. The number of pages that users can create for their membership website is unlimited, and menus and navigation can be set up across them. There is also a media player that is both mobile-friendly and built-in so members can easily play audio and video files embedded into the content.
Organizations who use SubHub will greatly appreciate its community-building facets. Members can openly communicate with each other in the safe venue provided by the software and the social media buttons provided can aid in growing the community.
Revenue generation from a membership website can also be improved with SubHub's business tools. For instance, new content is instantly added to the search results of Google as website pages are optimized as soon as they are made. Insights into website use can also be gained from SubHub's Google Analytics integration. Reports are also generated that keep users on top of member activities, ranging from expiring memberships, downloads, and logins.