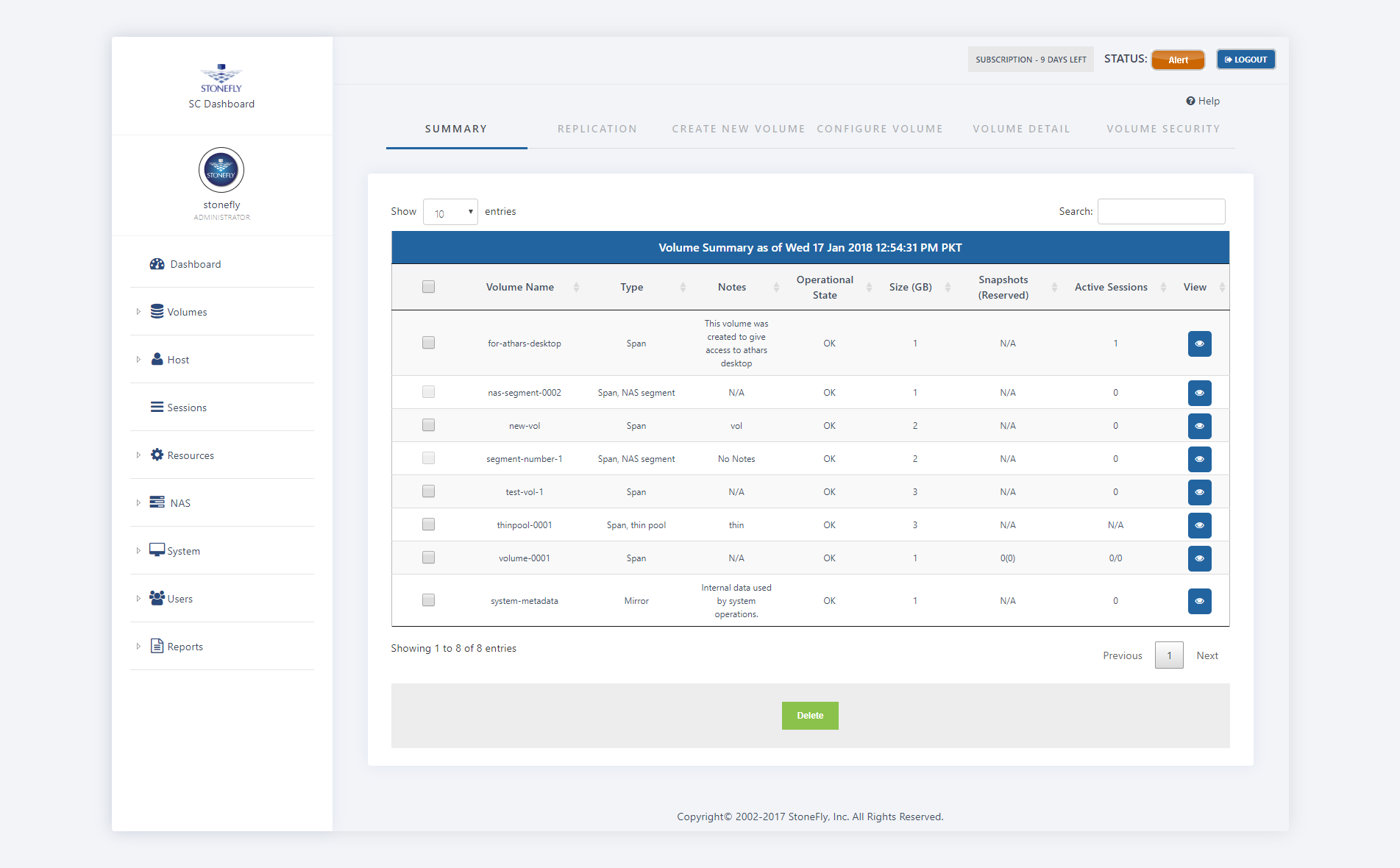 The main benefits of StoneFusion are its lower-priced storage service that lets users pay for the ideal space they intend to use. Specifically, here are the advantages users can expect from the system:
Volume Handling
StoneFusion has its own virtualization engine that ensures everything is centralized including host access, storage provisioning, and volume creation through its user-friendly GUI. Logical devices are segregated from those of physical devices which allow admins to differentiate resources in tiers, to generate a storage system that offers multiple host system and application support. Its intuitive management interface makes it simple to manage storage resources.
Clustering
The software boasts an active failover clustering technology that allows immediate deployment of storage concentrators in mission-critical environments. Its load balancing and failover technology improve the availability of storage connector clusters and performance with zero single point failure.
Efficient Snapshot
StoneFusion's snapshot is intended to provide efficient and swift point-in-time SAN volume replicas for business continuity, data testing, and data recovery. Every snapshot is a delta-based, temporary, virtual, and point-in-time image of a particular active live volume. Due to smaller storage demands and near-instant creation, snapshots play a critical role in the software's storage management and SAN.
Mirroring
The tool's own Reflection Synchronous Mirroring features are made to help IT professionals manage environments where company operations would likely suffer from critical data loss for a moderate time period. The functionality offers consistent SAN volume access with zero interruptions to data availability, which makes disaster recovery simpler to deal with as well as minimizing downtime.
Data Replication
StoneFusion offers Asynchronous Replication that can replicate data between two or more divided sites. Local data volumes are irregularly synced with mirror volumes at the remote site. Syncing operations can be allowed or scheduled in instances where local data volume fails for a certain period of time.
De-Duplication
The software operates on a de-duplication technology that offers optimized de-duplication to improve storage efficiency. Such feature lets users fit over 130 times more data in the same storage footprint without affecting performance.
Hosting Integration
StoneFusion offers integration with numerous Microsoft-based technologies which include MPIO, Exchange, and Volume Shadow Copy Services.