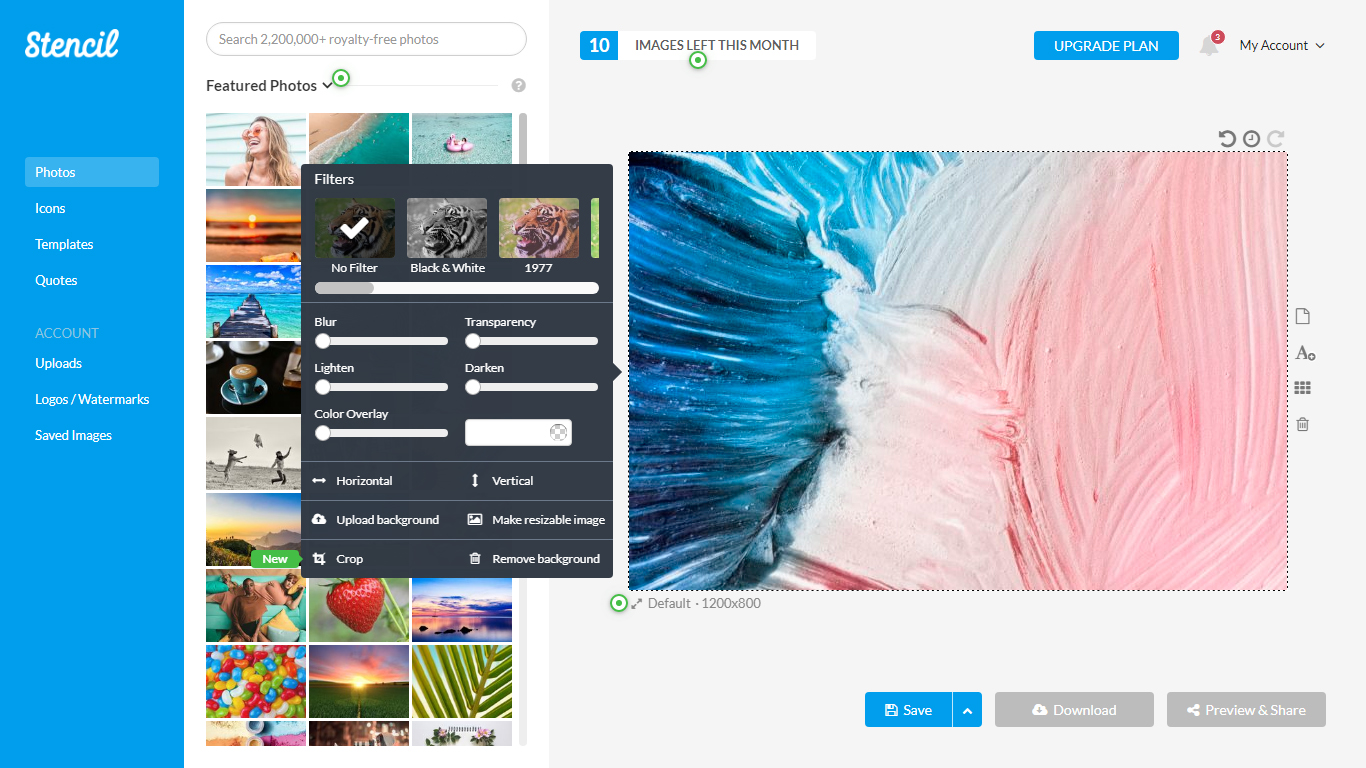 The main benefits of Stencil are its easy-to-use features, numerous royalty-free photos to choose from, vast visual content manipulation options, and support for increased productivity in different channels. Here are more details:
Ease of Use
Stencil is an application that is designed while considering the factors beneficial for graphic designers. It's a reliable software that provides lightweight, simple, and fun ways of making stunning visual contents. The application's ease of use is highly commendable because it does not matter if users are familiar with an image editor or not, as they would still be able to effectively operate it. It only takes seconds to produce gorgeous images.
Vast Selection of Free Photos
Stencil offers over 1 million public domain photos, which are all free from royalty. Every image is in very high resolution and ready to complement the users' creative process. The phots can be utilized for any purpose, commercial or personal, without having the need to worry about attribution. Also, the images are powered by well-known teams such as Pixabay and Pexels, ensuring that they are safe to use.
Numerous Options for Manipulating Visual Contents
Stencil provides a multitude of ways of changing and manipulating some aspects of visual content. There are up to 38 presets for social posts, blog images, and ads. Also, it allows users to customize the fonts, text size, background, etc. to make the contents more shareable. There is no specific size lockout. This means that users can come up with as many custom sizes as they want.
Multi-Channel Support
While social media is a productive channel, being proactive in others, such as websites and blogs is quite difficult. Stencil aids users in that regard by allowing them to easily get an eyeball to other channels. It also supports the creation of regular posts and helps them grow their following on social media and increase their engagement. This is all helpful in users' business growth.