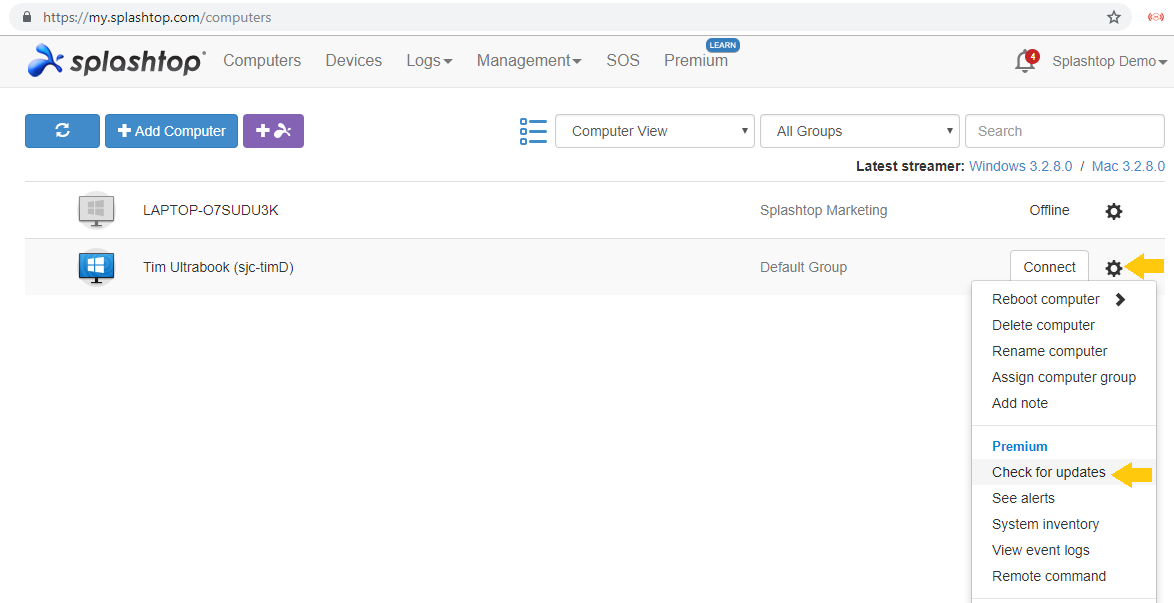 The main benefits of Splashtop Remote Support are its capability to provide support and access remotely from any device, easy deployment feature, unattended and attended remote support functionalities, reselling of remote access, and user management tools. Here are more details:
Remote Support and Access from All Types of Devices
Splashtop Remote Support can be accessed and operated on any device by both users and their clients. This means that users are able to provide their services to their client's servers and computers regardless if they own Mac or Windows servers and workstations. They can also deliver remote access and support from iOS, Android, Windows, or Mac devices. On top of that, the platform can be utilized on Chromebook and any Chrome-based browser as well.
Ease of Deployment
The remote desktop software can be deployed into all computers that users need to remotely manage and access. They only have to follow various simple steps for setting up computers for remote support. The first of which is to create a deployment package on the system's webpage: my.splashtop.com. After the creation of the deployment package is the installation process of the streamer. When all is set, the computers are now primed for remote access and support.
Unattended and Attended support
Whether it's an unattended or attended support to servers and computers, the platform is capable of it. Attended remote access means that servers and computers are being managed remotely while in the presence of their clients or their representative at the other end. Unattended remote support, on the other hand, is where a client allows the users to manage their servers or computers even without them being in front of their servers or computers.
Remote Access Reselling
Splashtop Remote Support allows quick and easy resell of remote access to end-users. It allows them to invite others through its portal and the system would automatically send them emails which contain setup and login instructions. Thanks to this, the user is able to expand the services they deliver to clients.
User Management
Creation and administration of user groups are supported by the platform so that users can organize the people who are offering and managing remote support to customers. They can assign user admins and groups to particular computer or groups of them. They can also grant them roles as well as access permissions for handling the computers.