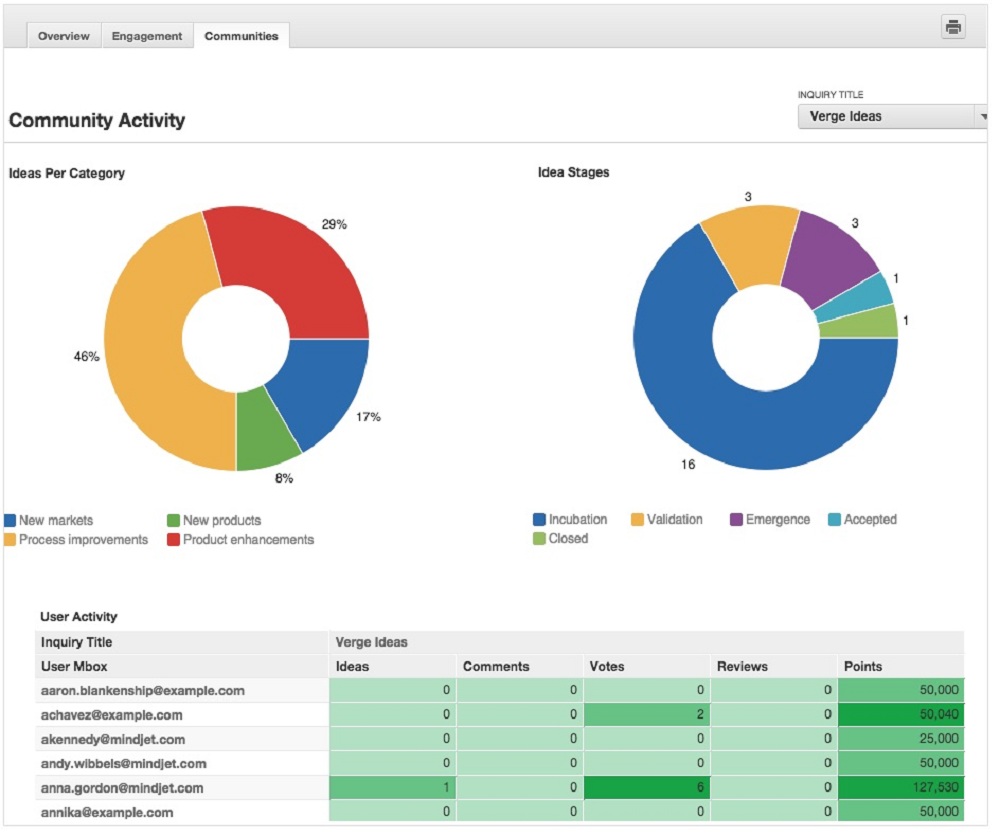 The main benefits of SPIGIT are its risk management features, the capability to crowdsource innovative ideas, automatic graduation selection and the passing of ideas, tight security, high scalability, and wide accessibility. Here are more details:
Risk management
Many big global brands seek the service of SPIGIT to aid their businesses in preventing waste of resources and money on inefficient ideas and wrong projects. The system is equipped with features that identify risks before they do damage to the company while also discovering new markets and opportunities.
Crowdsourcing of ideas
SPIGIT understands that the most significant competitive advantage of any successful enterprise is the people, such as customers, suppliers, and employees. Because of this, the system aids businesses in tapping their entire workforce and make engaging innovation by crowdsourcing revolutionary ideas from them. This could result in more innovative services and products, improved employee engagement, enhanced customer experience, and streamlined processes.
Automated selection of innovative ideas
SPIGIT is meant to remove the necessity for manual reviews and instead, opt to automated advancement of innovative ideas. This is a better choice since automation requires less time and human resources for job completion. Quality isn't compromised, however, since the system uses its very own patented crowd science algorithm which enables enterprises to push through only the best ideas through crowd prediction and selection.
Scalable and secure
Two of the most important factors that large enterprises must consider in software is security and scalability, SPIGIT ensures both. It can be utilized throughout the entire global business and offer every needed mobility, security, and scalability that enterprises would require to maintain their competitive edge.
Accessibility
SPIGIT is equipped with all the features and tools that users would need in order to discover and handle revolutionary ideas, bringing them out into the real world using the least effort possible. It offers support for 11 different languages and has 4 data centers throughout the world, ensuring that data is always secure and available. SPIGIT is also a mobile-optimized platform, which allows the user to be more productive since they are still able to access the app through their devices even on the go.