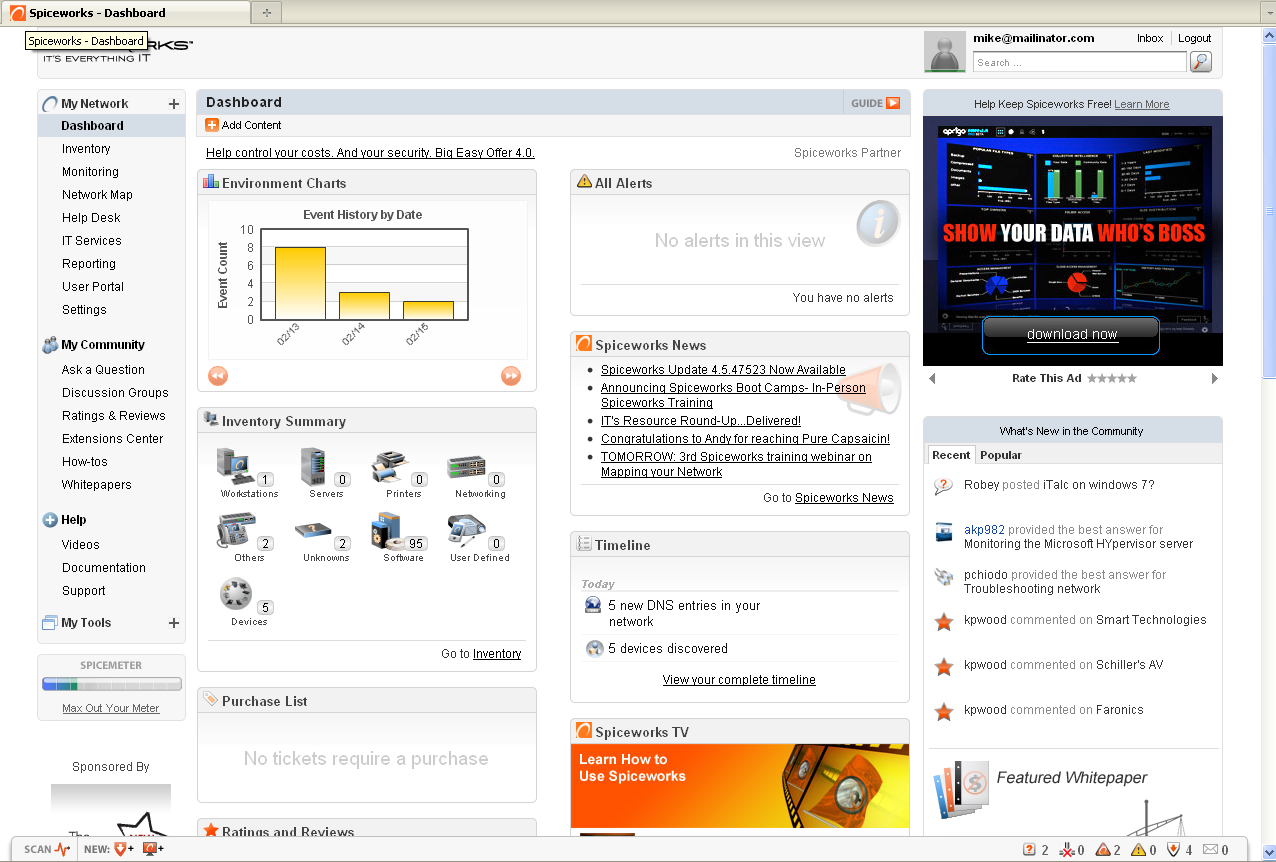 The main benefits of Spiceworks are its free platform, unlimited ticket and admin, mobile support, and large online community. For more information, read its benefits below:
Free
The platform offers a channel where clients can conduct queries and share their concerns with other IT professionals without them needing to worry about how much it would cost. That is because the system does not charge its users for its services. This also results in attracting more members for the community, which is beneficial to other members who would be needing help for their problems.
No ticket and admin limit
One great feature that Spiceworks Help Desk provides is the unlimited amount of service tickets it allows for each user. Because of this, there will be no problem in creating as many tickets as the situation requires. It also eliminates the need for tickets to be deleted and that allows them to be referred to again whenever similar issues or topics resurface. And just like the ticket system, there is also no number restriction on the administrators that can utilize the platform.
Mobile support
Spiceworks Help Desk can actually work without the desk since the system is also available as an app for iOS and Android devices. With these, support tickets can be managed anytime and anywhere. It allows users to utilize the quick view that allows them to organize all their tickets, assign team members for each, and add the time spent working on them. They can also modify ticket priorities, respond to each of them, and close the ones that are already resolved.
Large help community
Spiceworks is backed by a group of dedicated IT professionals, specialists, tech vendors, and other kinds of people who make up a large community for the system. Through this, a member's query is almost sure to get a good response since there are many members who are willing to give them a hand and share their expertise when it comes to IT-related issues.