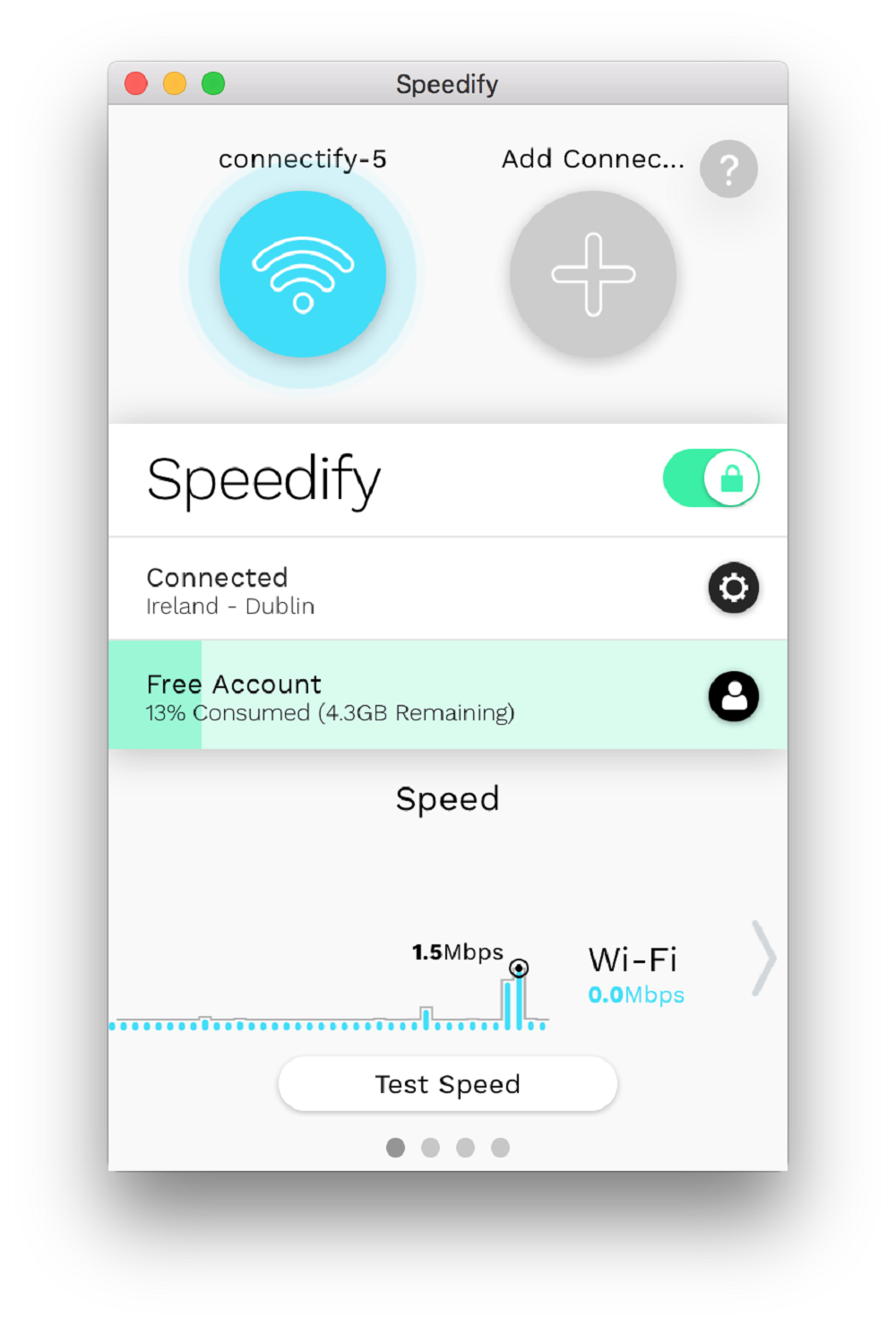 The main benefits of Speedify are its reliable and almost uninterrupted connectivity to users, the security of the fast connection, protection of users via tight security features, offers comprehensive mobility, and its ease of setting up and use. Here are more details:
Reliable connectivity
Due to its effective use of multiple connections simultaneously, the system provides users with lower latency, faster speeds, and higher bandwidth. It also ensures them of redundancy and reliability, which means that if one of the connections drop, users remain online since they're connected to others. Furthermore, Speedify is capable of seamless switching between networks and of enacting automatic failovers to ensure that the system is always riding on a connection.
Fast connection
Speedify's tight security features don't hamper the connection speed it provides; it's still as fast as it can possibly go. This is mostly thanks to the system's capability of combining multiple networks concurrently, which allows it to smoothen media streaming, web browsing, downloading, and uploading.
Advanced security features
The software ascertains the users' security and privacy using its advanced encryption capabilities. It can shield users from unsecured networks and it encrypts traffic to ensure that data sent or received, websites, and IP addresses aren't being monitored and logged by anyone, anywhere.
Comprehensive mobility
Speedify is a handy tool for users who are always on the go. This is thanks to its mobility features that allow users to be more productive. There are tools that can unblock various apps and services while at school, office, or elsewhere. Users wouldn't have to worry about missing their to-dos while traveling to other countries because the system is capable of accessing region-locked contents.
Ease of use
The software can be easily set up that it will only take less than a minute to get it up and running. Its operation is simple and easy as well, great for people that need to accomplish more quickly.