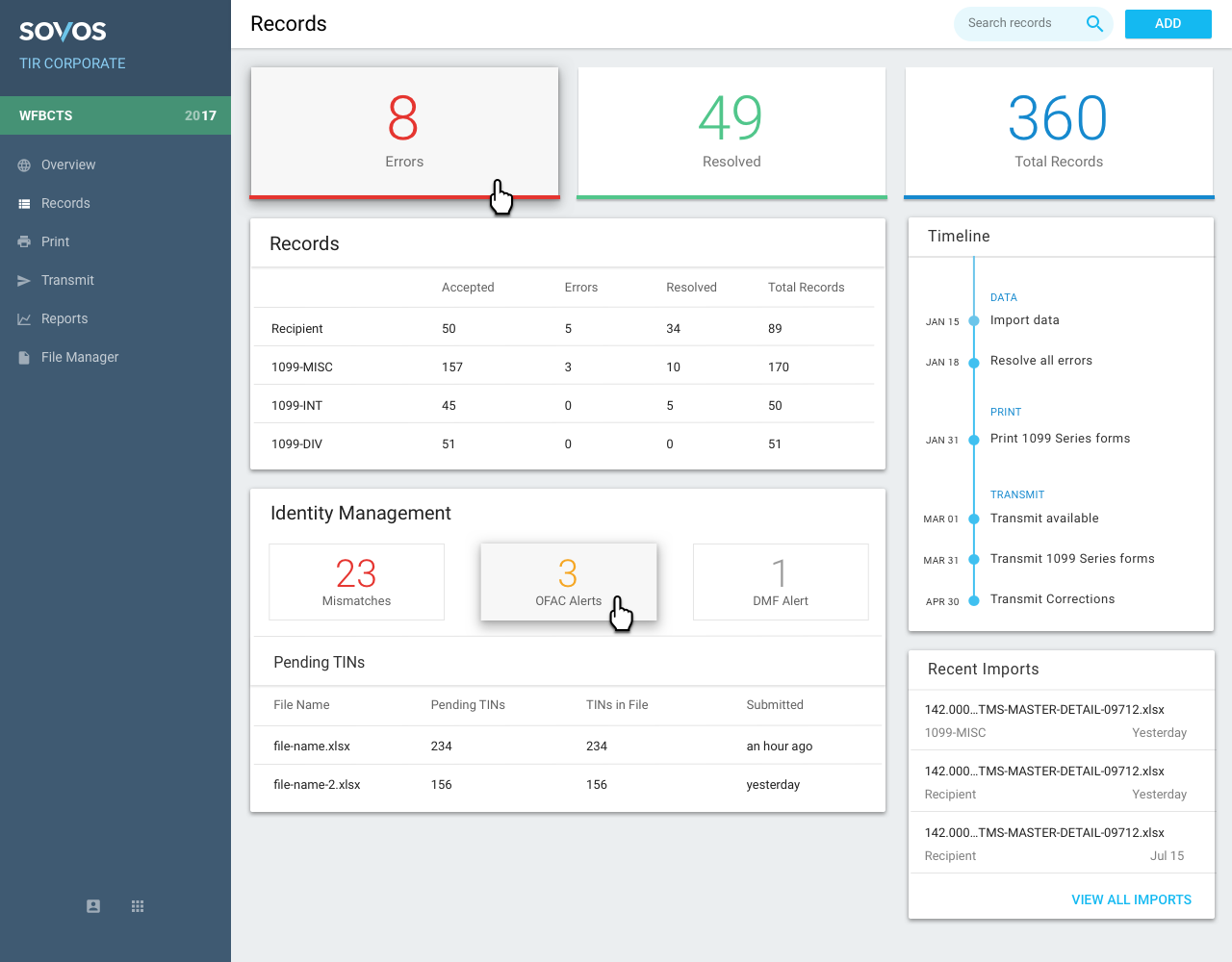 The main benefits of Sovos are its latest data for each jurisdiction, detailed analysis and updated rules, exemptions, deadlines, and threshold methods. Read on to understand further.
Local and global users always face challenges of ever-changing business processes and tax requirements. Because of tax jurisdictions and rates, complications between government and business fiscal reporting prerequisites, and complex product exemptions and codes, the sales and use tax filing has become a tedious process. To help you deal with these better, Sovos provides a platform that delivers the latest data so you can cope with the growing tax changes.
Sovos Sales and Tax Filing gives you form schedules updated with the latest rates, rules, threshold, exemptions, filing methods, and deadlines. It even ensures that you have the latest data for any kind of tax jurisdiction that pertains to your business. This functionality also offers a complete library for tax filing methods and tax forms that can be implemented on your tax jurisdictions.
It enables you to easily organize your tax exemptions. It completely automates tax filing by supporting the methods that utilize Simplified Electronic Return (SER)  and Electronic Data Interchange (EDI) technologies. The platform gives you control over other data from other systems, allowing you to aggregate data from the system, use correct tax calculation and verification, and properly file tax returns.
Different tax forms and rates can be monitored with ease since the platform manages all of them by utilizing a centralized location. For you to prepare audits, the software produces reports that deliver details regarding transactions. You can also customize your reports according to products, tax jurisdictions, and others. Also, it provides analysis regarding tax rules, exemptions, and rates.