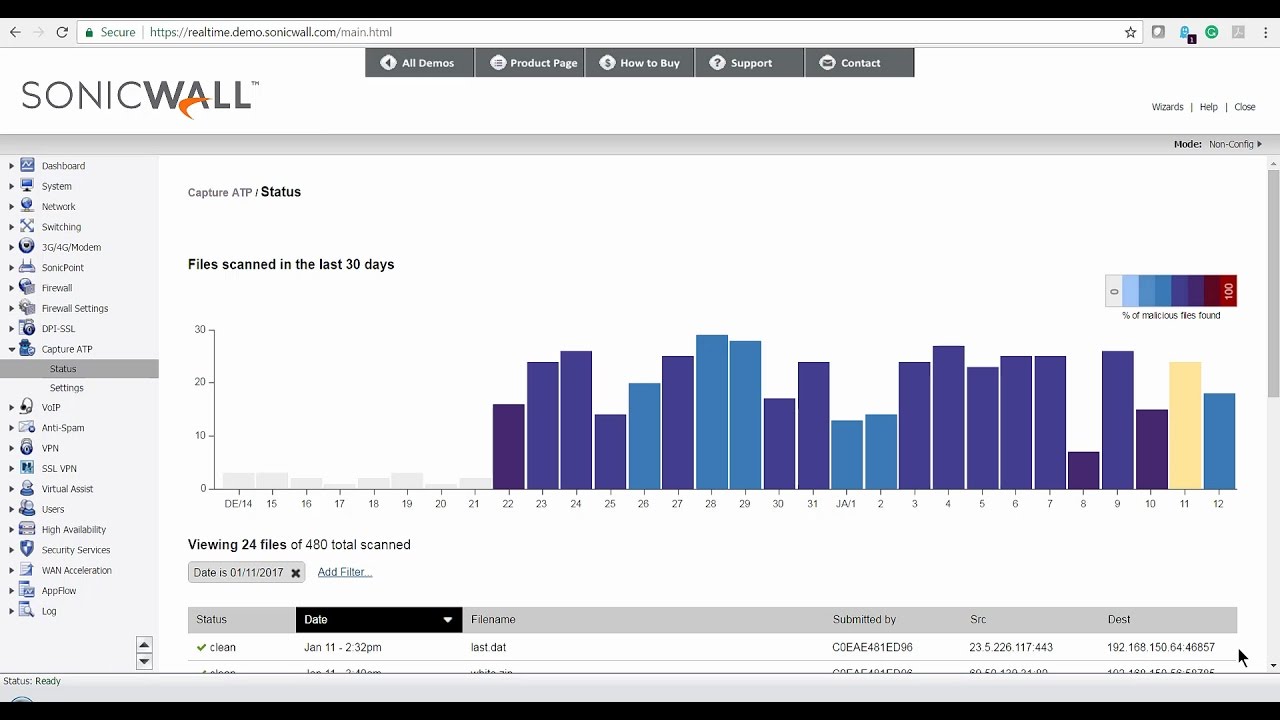 The main benefits of SonicWall are multi-layer ransomware protection, transparent encrypted traffic, wireless, and mobile breach detection. Here are the specifics:
Multi-layer Ransomware Prevention
Ransomware can slow down your operation if undetected even in a short period. Threats can be detected and alleviated through SonicWall at the time they enter the system once not prevented from penetrating. Also, devices and endpoints that remotely connect to unsecured public networks are ensured of not contracting ransomware through the help of SonicWall. It does that by routing the traffic to a firewall.
Transparent Encrypted Traffic
Threats may hide among encrypted outbound and inbound bytes of traffic that make them so impossible to detect. But with the help of SonicWall, you can ensure that all cyber attacks launched through encrypted protocols are prevented before they attack your system. This capability offers your company a solution to counteract encrypted threats.
Wireless and Mobile Breach Detection
Besides wired environment protection, SonicWall also safeguards your wireless and mobile networks. Wi-Fi connections are also sped up to ensure that cyber attackers are not riding on them. This guarantees you that daily tasks were completed efficiently for a more productive team.
Email Security
Apart from protecting virtual end-points and appliances, SonicWall also secures your company's online inboxes against potential threats via emails. Its email security solution contains superior functionalities to defend mailboxes against phishing, spamming, spoofing, and other email attacks. By effectively interfering threats in your email, SonicWall can ensure that they don't intrude into your network and that and they are prevented.