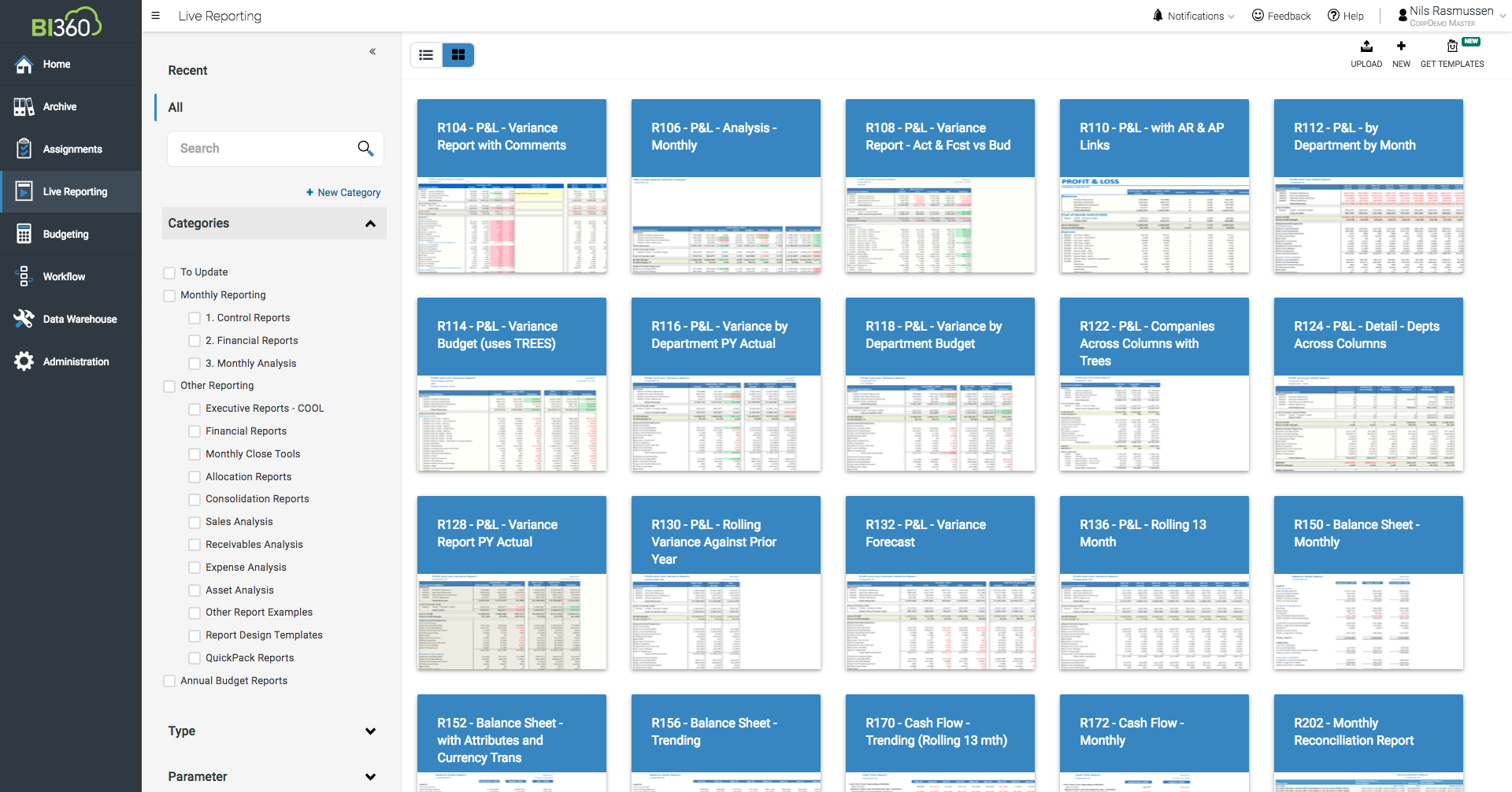 The main benefits of Solver BI360 are its ease of use, flexible budgeting model, capability to function as a financial consolidation tool, and enhanced collaboration among the company workforce. Here are more details:
Easy to use
Solver BI360 is a very user-friendly platform. It automates the collection and in-depth analysis of data. This results in the streamlining and simplification of essential business processes, including scheduling, budgeting, planning, and reporting. Aside from that, it has a large variety of applications as well. Moreover, it utilizes a drag-and-drop mechanic which enables any user to run whatever type of Excel report is needed without having to switch or close the application.
Versatile budgeting model
Users will find the system's budgeting model highly adaptive and versatile. Thanks to this, they would be able to make accurate forecasts. They can also build reliable models that are capable of providing them with insights needed for bringing down the operational costs and expediting the implementations of plans.
Financial consolidation tool
Solver BI360 is capable of functioning as a tool for financial consolidation. This is because the module for a data warehouse is equipped with out-of-the-box intelligence that centers on financial reporting features. This enables them to join together every data and utilize reliable information, as well as actionable business insights as a basis for their decisions and actions.
Enhanced collaboration
Solver BI360 also aims to boost the collaboration process between departments and people. This is accomplished through the platform's collaboration tool, which empowers information sharing and collaboration while utilizing the same information results. This gives them a more vivid and complete view of the whole organization, including conversations, resources, people, etc. Resulting in quicker and better-informed decisions.