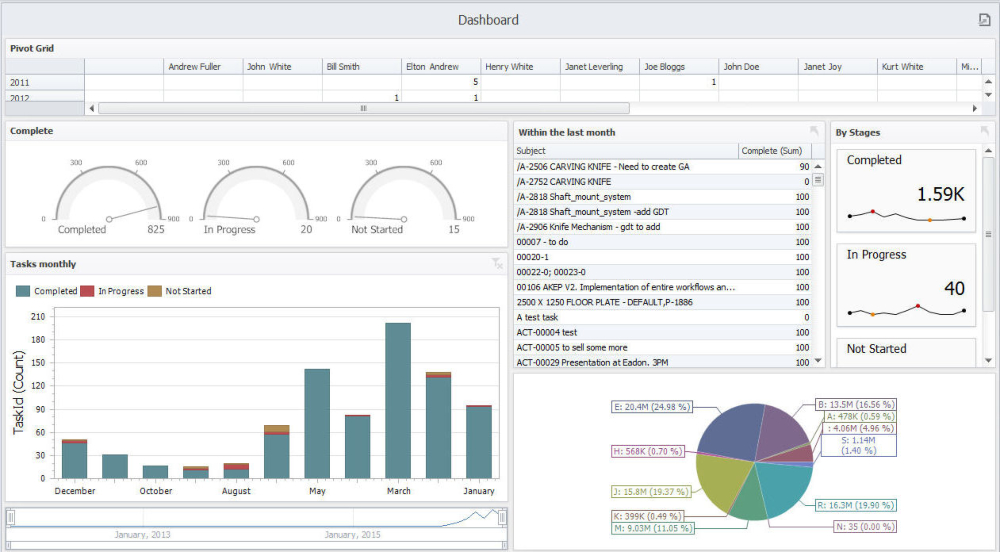 The main benefits of Snowflake are its user-friendliness, its ability to provide lifelike visualization, and its specialized tools.
Product development workflows are made more efficient by SolidWorks Premium's powerful and user-friendly 3D CAD design capabilities. Company resources and time are saved as users are able to bring their products to the market at a much quicker rate. The reliability and quality of various industries' product applications are also improved by the software.
Cost reduction when it comes to product development is also made possible by the software's 3D solid modeling feature. Pre-manufacturing virtual testing and lifelike visualization are provided by this feature.
User-friendly tools for design creation and management make the management of complex assemblies simpler. This means that SolidWorks Premium can handle large assembly designs that can involve hundreds of thousands of parts.
A number of flexible and specialized SolidWorks Premium tools also let users come up with multiple sheet metal part designs. With tools that are specialized for sheet metal designing, users can come up with designs in a quicker and more efficient manner.
Users can create material bills and cut lists, as well as designs with extrusions, thanks to Weldments. With it, the manufacturing and design of welded bases, structures, and frames are streamlined.
Customers can also be assured that their durability and aesthetic requirements are met, thanks to the software's ability to develop high-quality cast part and plastic designs.
Mold designs are also simplified by the software's mold design capabilities, which also come fully integrated. Changes all the way up to final manufacturing are tracked and recorded as the software automatically updates all file parts.
The software also takes into account complete BOMs and path planning. Conduit systems, cable systems, harness systems, and wire systems can also be added, thanks to the conduit design and electrical cable harness features.
Product development is quicker and less costly because of features like tubing and piping design. These tools help with the 3D design of pneumatic, piping, hydraulic, and other systems, so no issues are encountered before the start of production.