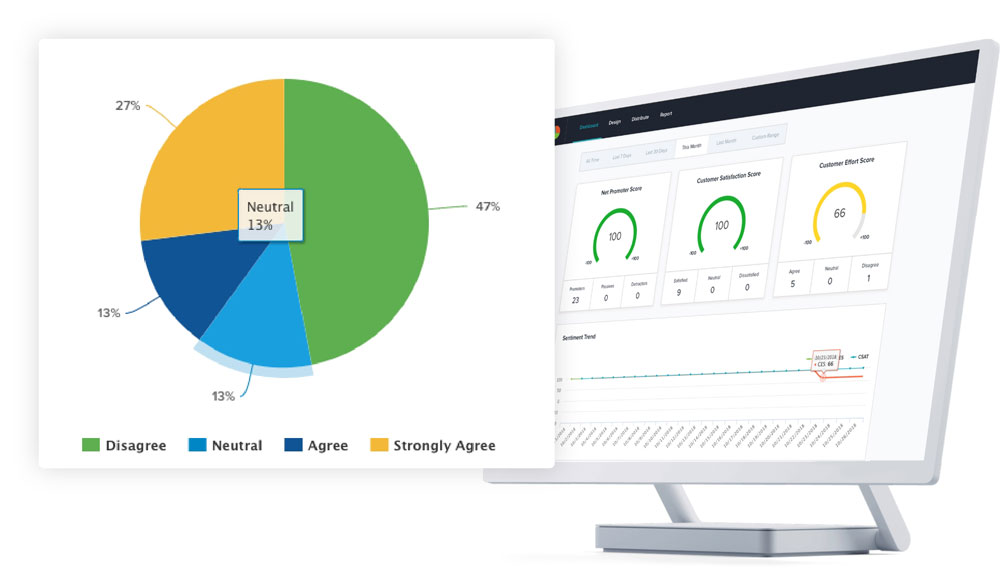 The main benefits of SoGo Survey are its flexibility, intuitive interface, helpful query building, multi-lingual availability, comprehensive analytics, and protected information. Here are the details:
Flexibility
It doesn't matter what industry you come from, who your target recipients are, or what the goal of your survey is, SoGo Survey will provide you with the features you need to initiate a widespread query.
Intuitive Interface
SoGo Survey also banks on its easy to use features. In just a few steps, you'd be able to build the survey that you feel will get you the information that you need from your demographics. Anyone can easily use this tool too as there is no need for any special talent required in coding thanks to the availability of templates.
You also get a say on the color scheme and graphics included in your survey.
Helpful Query Building
Of course, crafting your questions is the most important part of creating a survey. SoGo Survey allows you to make follow-up questions and even map out if-then situations so you get the right information that you need.
Multi-Lingual Availability
Yes, SoGo Survey can be set up in various dialects too. You just have to input the questions you want and Microsoft API and Bing will take care of the translations for you.
Comprehensive Analytics
You might need help in analyzing the results of your survey too. Good thing SoGo Survey can easily help consolidate all the information and come up with an informed conclusion.
Protected Information
This tool is web-based and secure. When you choose to craft your surveys with them, you are promised that the information you input as well as gather is protected.