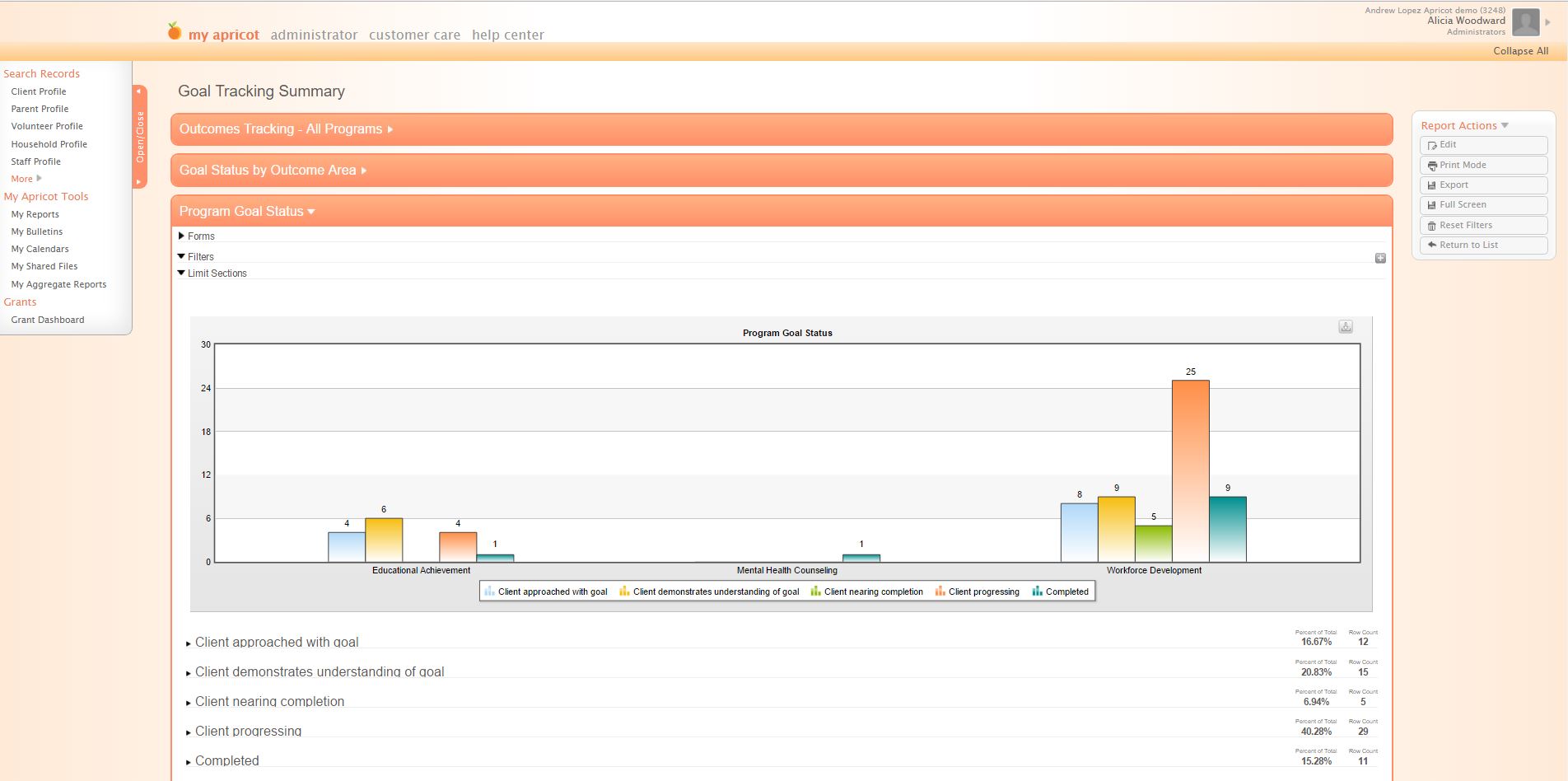 The main benefits of Social Solutions Apricot are report creation, progress and performance tracker, and built-in data validation functionalities. Read on to understand more.
Social Solutions Apricot's reporting tools help you create reports for your funders and clients quickly and this is done through the help of the drag-and-drop technique. As a reporting solution, the software also aids you to prove the outcomes and effects of your programs by letting you share dynamic reports with clients. Through interactive heat maps and graphs, you can view your data and show your clients the necessities of their served populations and communities.
On the other hand, its case management solution allows you to track performance and progress of your programs and services. With it, you can effectively acquire insights on how you can deliver your services and how your programs attain your mission and goals. Besides that, Social Solutions Apricot also highlights the volunteer management feature so you can seamlessly track your clients and volunteers. This functionality comes with a guest user module that you can use to enhance engagement and communication with your clients and volunteers.
Moreover, the software aims to remove paper-based filing and documentation and data entry duplication. Also, you can make and deploy release forms in an instant. It helps you process program enrolment and service referrals. For more accurate data management, the software offers built-in data validation functionalities to ensure that forms are filled out, no duplicate data are found, and right data are entered.