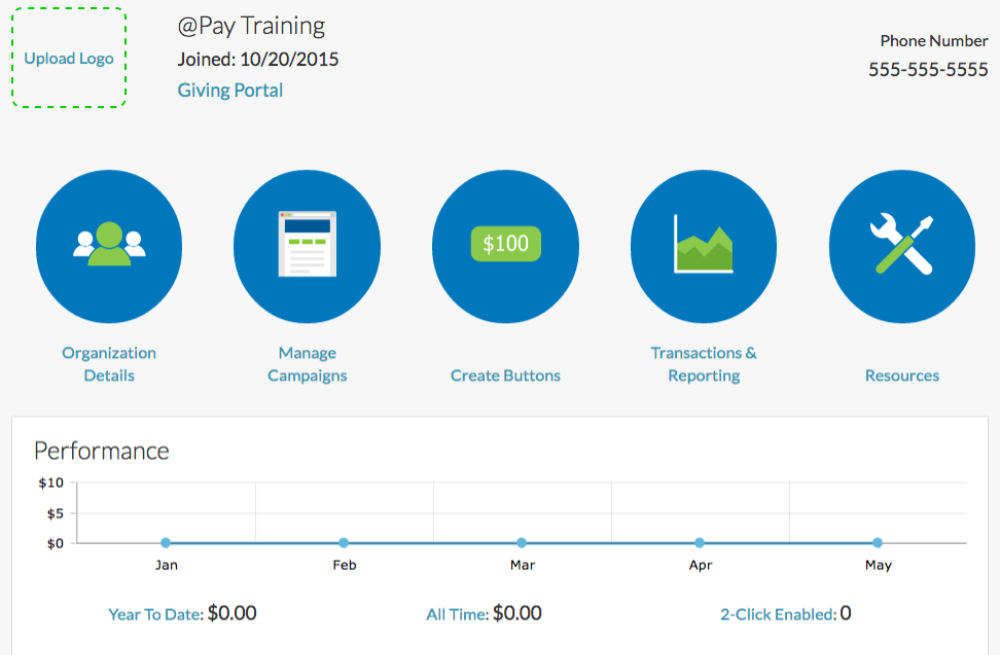 The main benefits of Snowball are frictionless crowdfunding features, visual goal tracking, and a centralized management system. Here are more details on Snowball's benefits.
Frictionless Crowdfunding Features
Snowball has features such as text-to-give and two-tap donations that make crowdfunding simple and hassle-free.
Incorporating a dedicated text-to-give number allows your supporters to pledge gifts or donations faster with just their mobile phones. This helps you attain your fundraising objectives earlier, and gives you an additional means of contacting them. The app also spotlights two-tap donations. You can optimize this feature on your websites. When visitors check your site, they can tap once to input the amount they plan to pledge and then tap a second time to confirm. They will get the confirmation via email.
Visual Goal Tracking
Snowball has a Fundraising Thermometer that lets donors see how much more funds are needed to achieve the goal. It literally looks like a thermometer and with every added money, the "temperature" or the color inside the thermometer rises. Having a visual fundraising tracker excites donors. This helps increase donations as seeing the money rise motivates them to share the cause to friends and family.
Centralized Management System
Snowball has a centralized dashboard where you can see information on how much funds you have and need, who and how many donated, as well as the objectives of the crowdfunding event. Instantly, you can analyze what areas need to be improved and what else needs to be done in order to achieve the goal. This enables a more organized funds management, donor management, and events management system. In managing client information, you can also explore CRM software analysis.