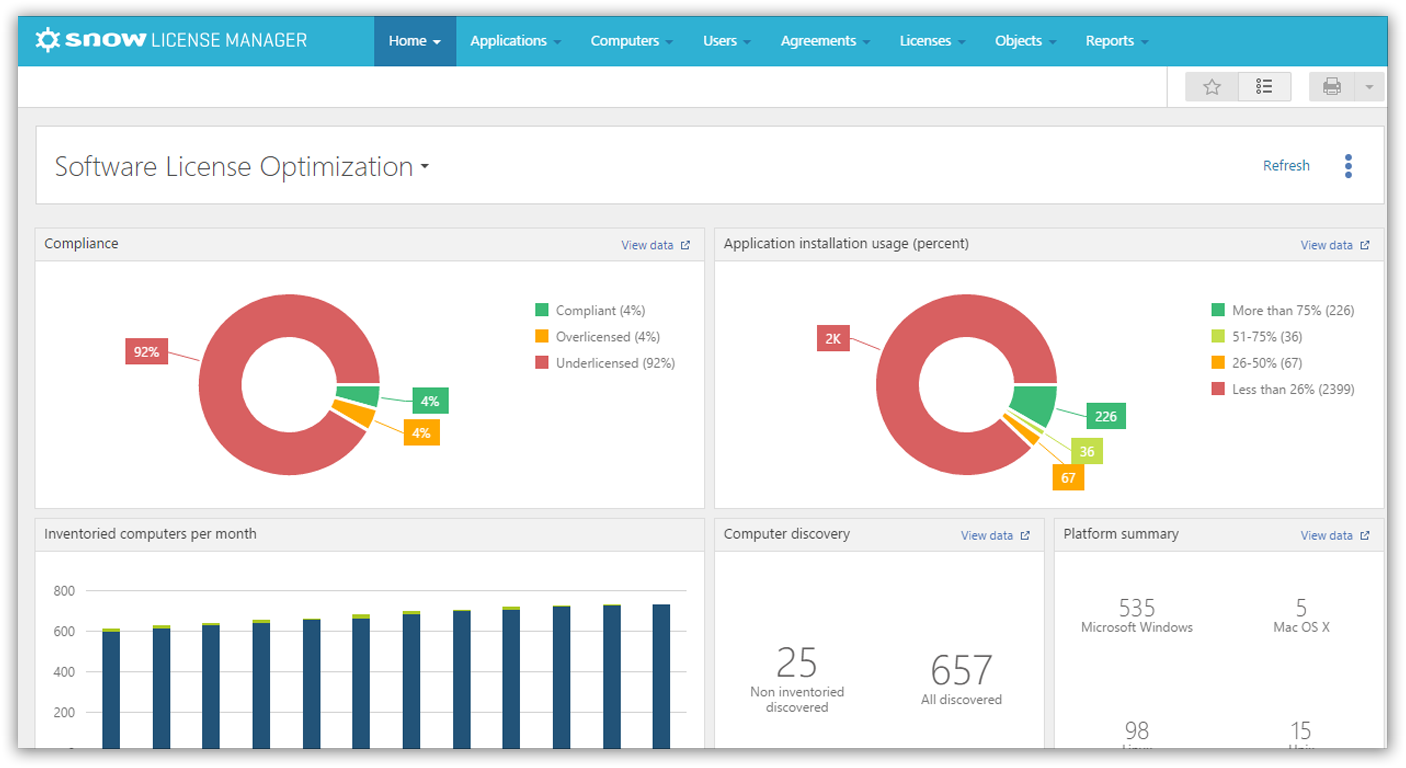 The main benefits of Snow License Manager are its extensive analytics capability, an enterprise computing system, and reporting generation. Here are more details:
The extensive analytics capability of Snow License Manager offers technology details through all deployments – mobile, cloud, and on-premise. The centralized view of the entire assets lets you manage different types of devices and software using a single interface, which is highly important so you can allocate technology expenses for your organization. This is also a plus point for IT experts who work on Digital Transformation.
Snow License Manager can be used on Android, UNIX, iOS, Windows Phone, Windows, and Mac OS so you can audit information and import them from different inventory sources. The software helps reduce the complexities that surround your datacentre licensing as it automatically computes the compliance positions for all software, including a processor as well as processor core licensed solution on physical and virtual resources. Core factors for Oracle and Microsoft and minimum license assignment rules were all taken into account so you can minimize the risk that comes with over and under-licensing.
Also, the software generates reports your current usage and trend patterns to evaluate what drives the software cost in your organization. The acquired insights help you amend cloud allocations and subscriptions, forecast future costs, or re-negotiate existing contracts to strategically minimize financial risks. Besides automatic data importation from different inventory solutions, the software also offers automation to keep you away from the manual and time-consuming inputting processes. Its built-in SKU repository contains innovative license intelligence that streamlines information registration and import for licenses.
The software also detects all available on-premise and cloud software deployments and subscriptions, offering users with an option to uninstall and re-acquire licenses through Snow Automation Platform. Its setup delivers immediate insight into compliance risks, overspending, and overall investment.