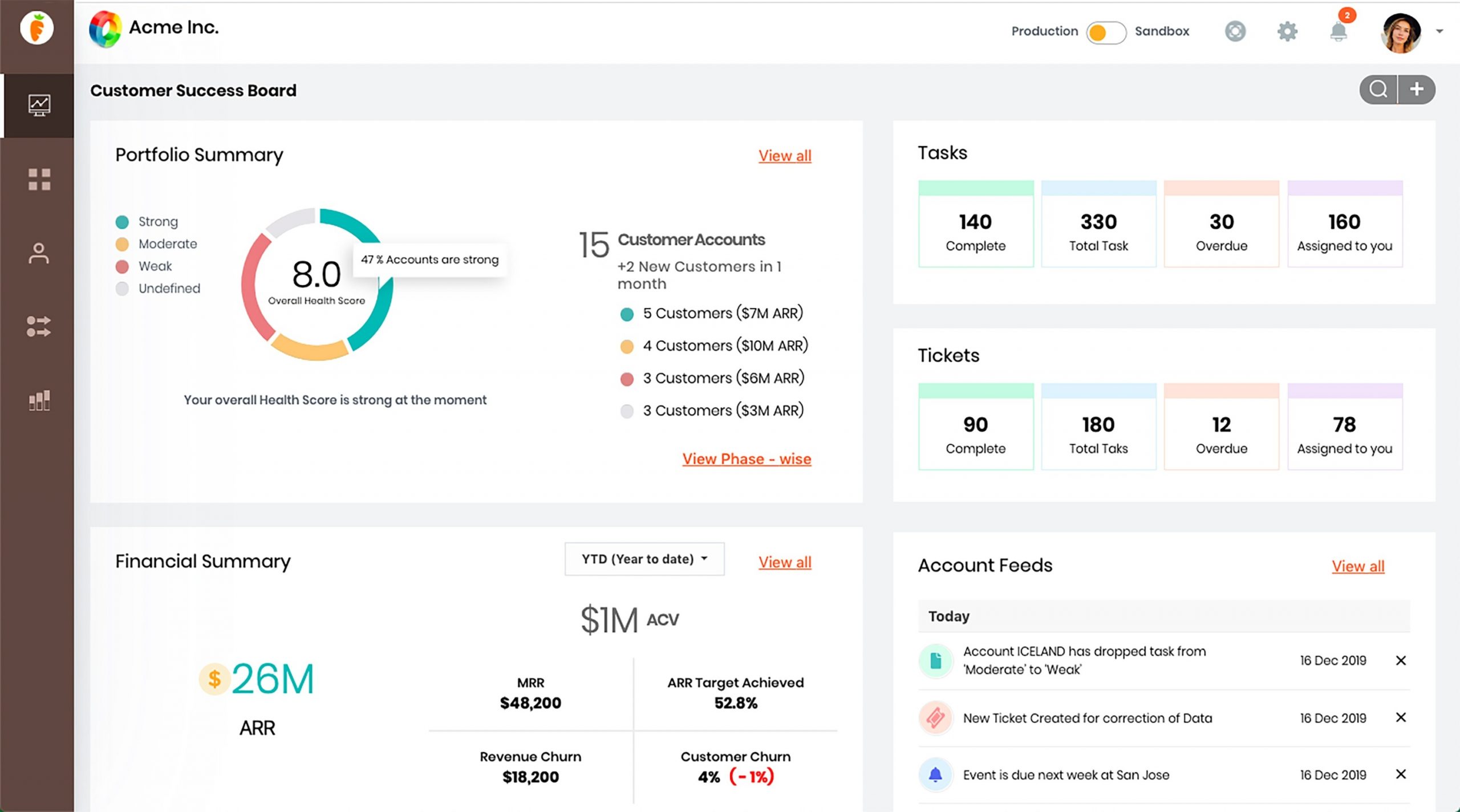 The main benefits of SmartKarrot are 360 insights and analytics, customized customer engagement, and improved product management calls. Learn more about each of these benefits below. 
360 Insights and Analytics
One thing that sets SmartKarrot apart from the competition is its ability to provide businesses with a comprehensive, 360 view of their customer and product performance. Even better, it does not just provide several dissociated pieces of information regarding the nature of your business. Instead, it makes prior connections to the existing data and provides context and perspective for you. 
Customized Customer Engagement
SmartKarrot recognizes the need for personalized solutions, especially when it comes to customer interactions. Once it has helped you establish the best course of action for a particular segment of your consumers, it creates hyper-personalized campaigns that will allow you to meet your customers in the various stages of their buyers' journey, and at the best medium possible.
Improved Product Management Calls
More than fostering meaningful interactions between businesses and consumers, SmartKarrot also helps build products based on prior data and intelligence. It takes into account the way consumers interact with your products so that you can make more informed decisions when it comes to product development and management.