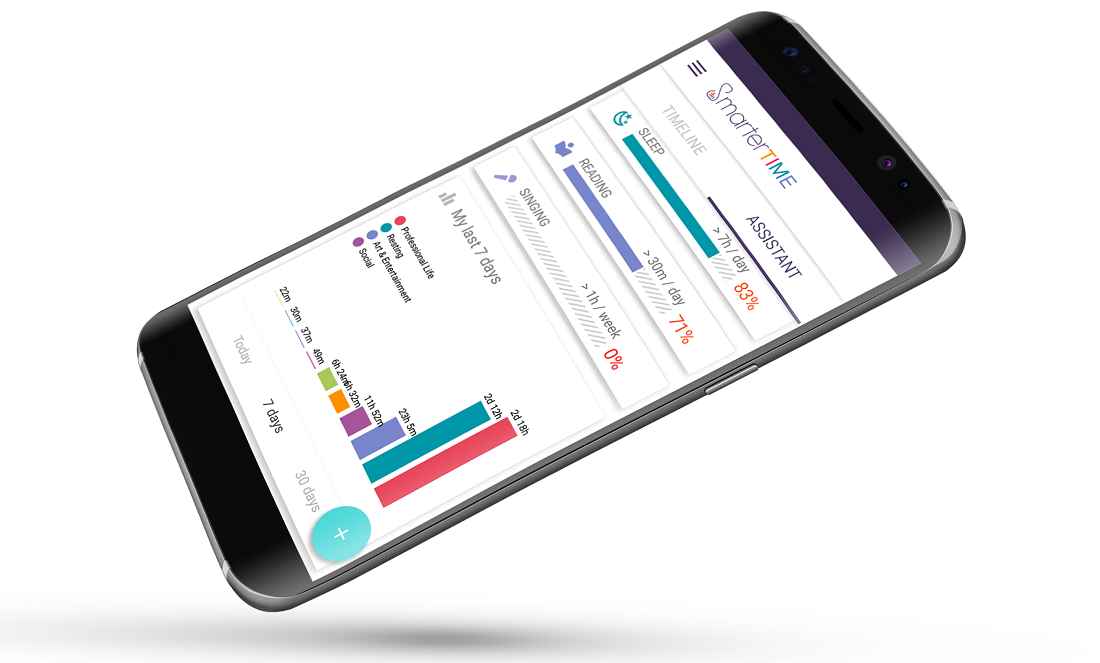 The main benefits of Smarter Time are its features that allow for powerful time management while not being overwhelming to users, useful information is gained from monitoring time usage, sleep tracking tool, and ease of use. Here are more details:
Simple yet powerful time management features
Time management becomes hassle-free, straightforward, and simple through Smarter Time. The system is built for smartphones and aims to provide users with features that empower easy management of time usage, productivity maintenance, and finding enough time for other stuff that matter. It is capable of managing projects and keeping appointments as well as schedules easily and efficiently. Thus, the app is helpful for finding the perfect balance between personal life and work, resulting in better control over appointments, communications, activities, and work schedules.
Useful insights
Smarter Time eliminates the need for users to track their time usage manually, automatically taking the grunt load off them. Aside from that, the app also charts their time use and then provides thorough insights about it. This way, distractions can be easily identified, giving users the opportunity to improve themselves by addressing the factors that hamper their productivity.
Sleep tracker tool
One neat feature of Smarter Time is the sleep tracker. It's a functionality that monitors sleep duration of users in order to make sure that they are getting enough rest to face the days ahead.
Easy to use
The application is easy to find in the market. It's also a breeze to download, and afterward, users can start enjoying its features right off the bat. It has a short learning curve which means that the benefits gained from the system can be obtained right from the start.