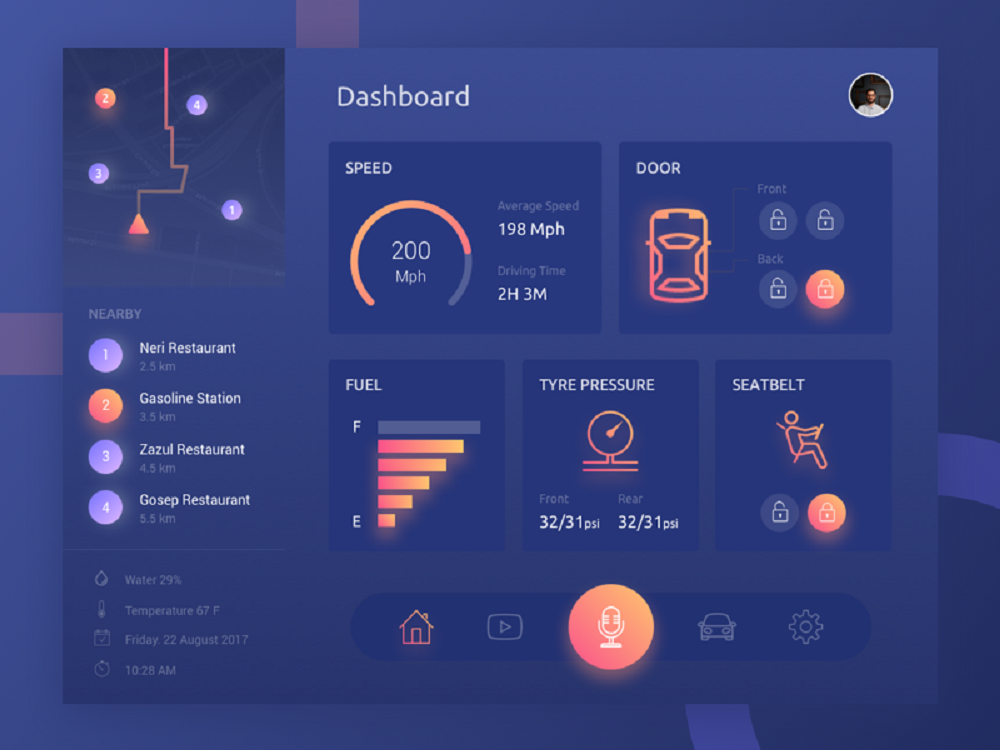 The main benefits of SmartCar are its unified and innovative platform, its extensive admin panel feature, and integrations with Trip Land devices and popular payment gateways. Here are more details:
Innovative, Unified Platform
Smart Car integrates with driverless car operating systems, allowing car rentals to remain at pace with the ever-changing technology industry. Big vehicle companies including Ford, Toyota, Mercedes, Fiat, GM, Tesla and more are launching their driverless vehicles. With Smart Car, you can ensure that your business will remain ahead of the competition since you have a unified platform where you can manage your entire fleet, including driverless cars.
Extensive Admin Panel
Managing every facet of your car rental is now made simpler and seamless with the aid of Smart Car's extensive admin panel. This feature gives service providers complete control over all aspects of their operation so they can deliver and guarantee top-notch service. For consistent user experience, the admin panel is also made customizable. A custom-made format is being offered which facilitates taxi dispatching, optimized fare collection, driver fee distribution, and commission deposits into PayPal account.
Trip Land Device and Payment Gateways Integration
Smart Car also offers integration with Trip Land device, a simple OBD hardware program fitted on a vehicle for real-time tracking and more profit. This device gives Smart Car comprehensive details about the vehicle location, fuel consumption as well as driving habits so you will know when the vehicle is being misused. With this integration, you can also constantly find ways to deliver better service and promote the safety of the passengers.