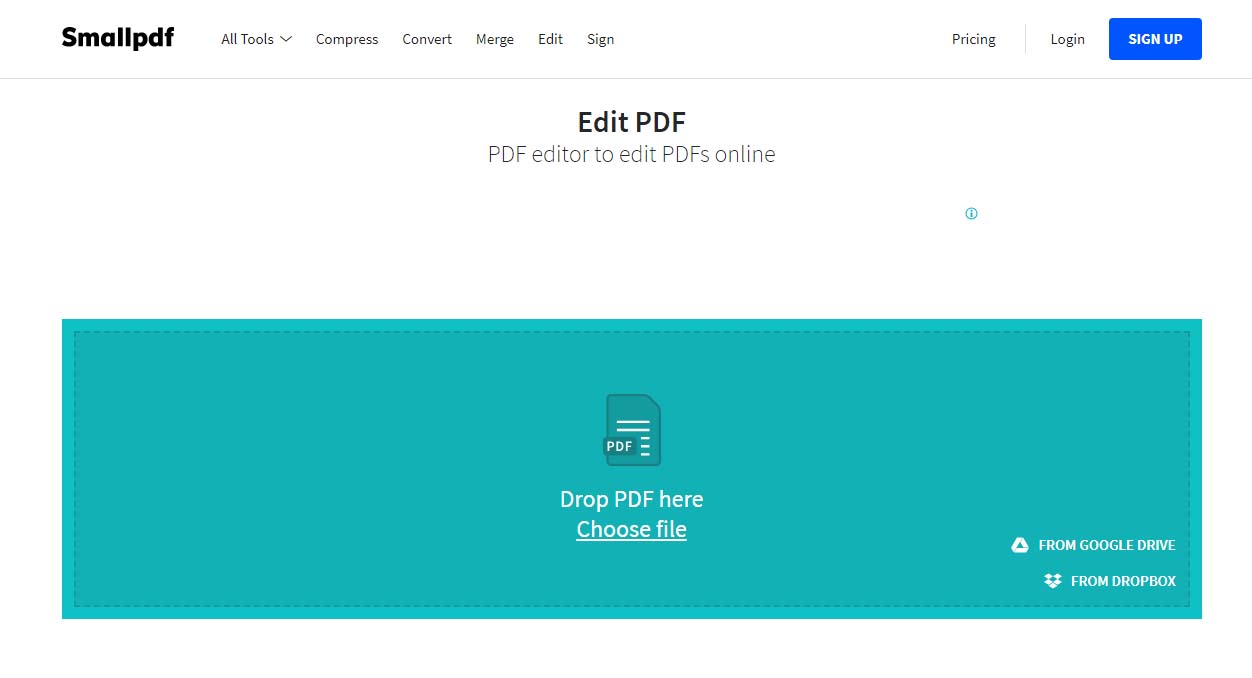 The main benefits of Smallpdf are providing basic PDF functionalities, offering high-level security, and optimizing platform usage. Here are the Smallpdf benefits:
Basic PDF functionalities
Smallpdf's selling point is its lightweight platform that allows the performance of PDF tasks without being downloaded and installed. Due to this, it only provides basic PDF tools and features, such as converting various files including the Microsoft Office file formats (Word, PowerPoint, and Excel) into PDF format and vice versa. It can also split and merge PDF documents and it also has the capability to compress PDF files and edit them. It's essential for its right users – those who only need simple and basic PDF tasks and processes.
High-level security
Since Smallpdf is being used by over 15 million people and more than 100,000 businesses throughout the globe, it's only fitting that the application is equipped with a number of security features. Password protection and digital signature are supported in the application to boost the document's security. Data security is also being taken care of through the use of bank-grade 256-bit SSL encryption for every file transfer. All the files processed are deleted from the servers automatically.
Convenient to use
This PDF tool is created with the users' convenience in mind. Hence, it's capable of doing all basic PDF-related jobs entirely online. The application's free version is already a robust PDF tool capable of all the basic PDF functionalities that users would need. It also offers integration support with other applications such as Dropbox and Google Drive, which will provide more dynamic, seamless and smooth PDF processes. It can also perform splitting, merging, conversion, and other PDF tasks easily through its drag-and-drop capability.