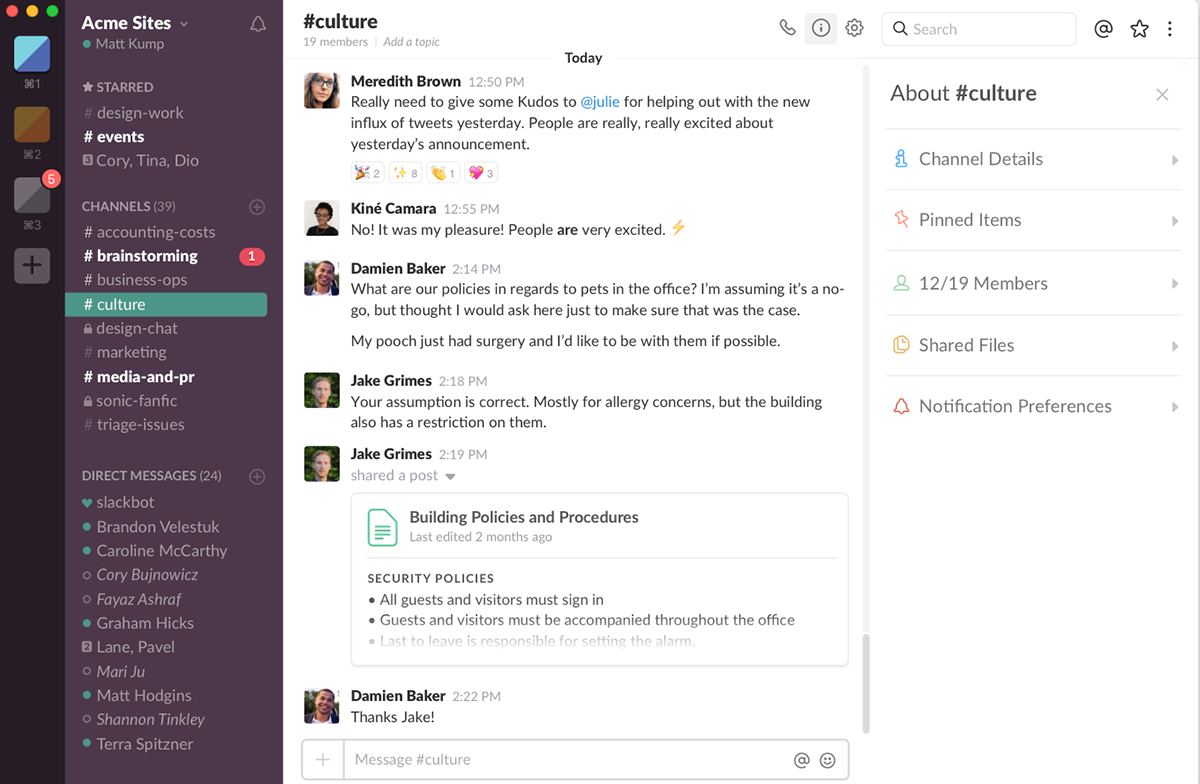 The benefits of Slack are its user-friendly interface and the simplicity it affords administrators to onboard new users. Here are the details:
These days, teams are in need of a responsive communication software that goes beyond just collecting channels. Slack is a hub that houses conversations in databases to ensure they can be readily accessed anytime and anywhere.
Actions can be accomplished quickly since the platform utilizes a user-friendly and intuitive dashboard. There's never a need for complicated installations, maintenance, or training as the software itself is hosted on the cloud.
Slack is designed to let users move from asynchronous to synchronous communication, allowing for immediate response in real time. Messages are fully searchable and centralized, which makes it easy for newly onboarded members to catch up with team conversations.
Other useful functionalities found in this tool include private groups, browsing, communication channels, and internal-external sharing.
Slack is considered to be one of the most widely used and highly integrated platforms today. It's one of the biggest reasons why top global organizations have chosen this tool for their teams. The system works seamlessly with almost all leading apps in the market including MailChimp, Google Drive, Zendesk, Dropbox, GitHub, and major social channels.
The software offers a free plan for users who want to try it. The best part about this is that there are no restrictions in terms of the number of users and length of use.