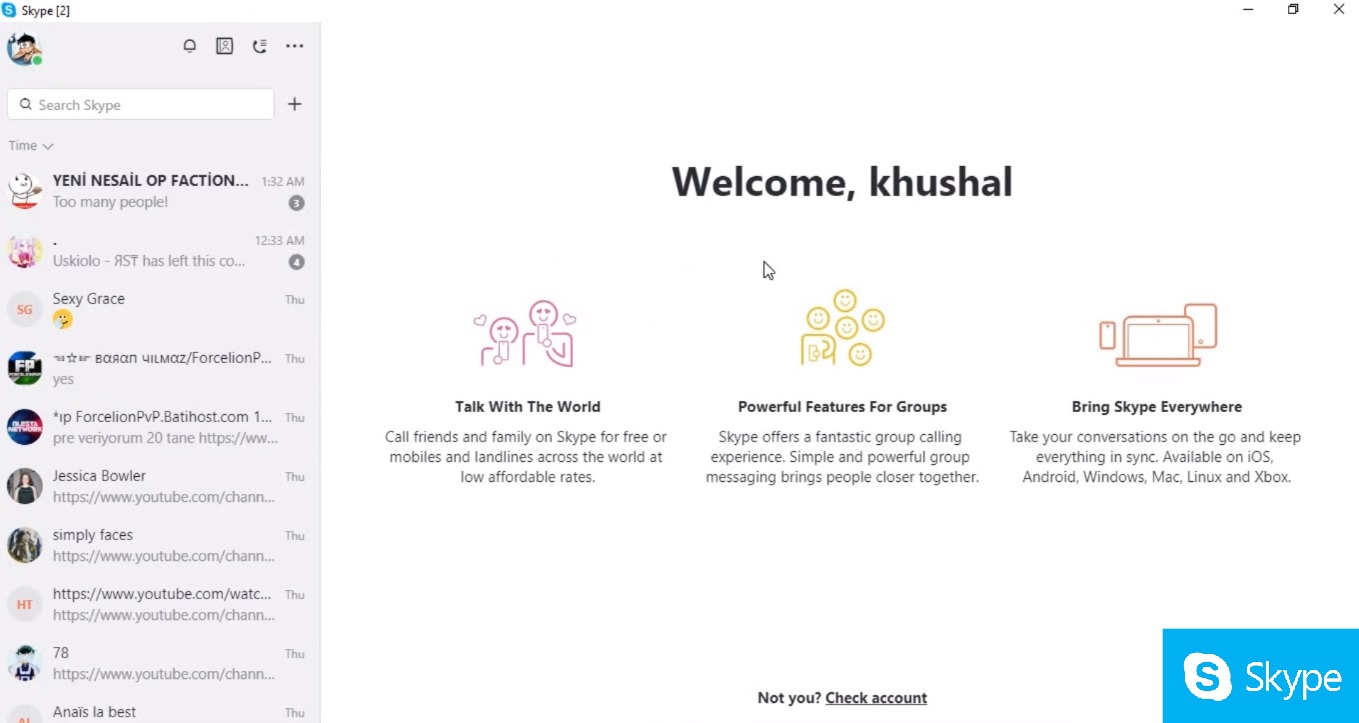 The main benefits of Skype are its rich features, mobile support, and value for money.  These are what to expect when you implement Skype:
Skype is popular for its free video chat and calls services. You can already share files and collaborate with many different users. For business use, at just $2 a month for every user, you will have more powerful features at your disposal. This is especially useful for businesses with personnel that are always in the field or in other locations. Content creators, journalists, salespeople, consultants, and others can benefit from its additional functionalities for a very low price.
If the need arises that one needs to call a mobile phone or a company phone on Skype, the price is so minimal. There are calls that are charged for a very low rate of a cent for every minute. If you need more frequent calls, you can choose to subscribe to one of their plans for a specific region. Furthermore, Skype has a plan that gives you unlimited minutes to 63 countries at a very low price of $15 per month.
Now, Skype is owned by Microsoft and with it is the integration with other Microsoft applications. The makes the transitions from other Microsoft productivity apps (Word, PowerPoint, Excel, Outlook, etc.) to Skype in a seamless fashion. This makes collaboration easier. The interface is very intuitive and easy to use.
Skype for Business, for now, seems to have a limited set of features than other collaboration tools. The very low price seems to be a come-on plus the easy installation procedures make owning a Skype hassle free. With the capacity hold a business conference up to 250 people, businesses at an enterprise scale can consider the offer very cheap.