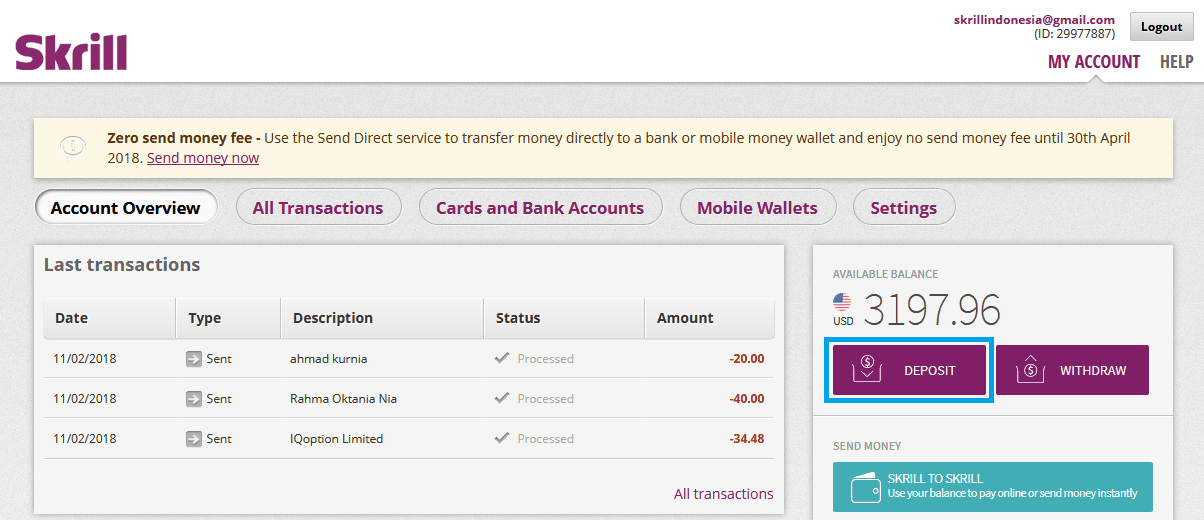 The main benefits of Skrill are its ease of use, enterprise security, and great value for money. Here are the details:
Simple
Skrill makes payment processing a very simple task. It provides several options for payments such as cash, credit cards, and email transactions. Users need only to sign up on the web and they can avail the services the platform offers. Skrill allows users to target audiences around the globe through its capability to transact with more than 30 currencies worldwide.
Secured
Skrill provides the highest level of security and transparency for each transaction that the system handles. Passwords and other critical information are kept strictly confidential to prevent its misuse by other parties. Each transaction to and from an account is monitored with an anti-fraud screening feature, which adds another layer to the security.
Accessible
To access its services, the user only has to open an account at the Skrill website and afterward all is set. Since user accounts also work on mobile devices, transactions can, therefore, be done from almost anywhere, anytime.  In addition to that, Skrill also allows users to withdraw cash from ATMs.
Handy for online stores
One problem that Skrill resolves is the trend of potential customers for online stores to abandon a purchase because of the lack of means to instantly pay for the product. Skrill makes payments for online purchases simpler for its online shoppers. With its helpful online features, the platform is a handy tool for online stores and POS businesses.
Good pricing
This money transfer application can be used either for free or for a very low price for distinct types of transactions. As long as the user is active, consistently logged in, and making a transaction at least once every year, then he would not be charged for the service. But inactive accounts will have to pay a fee of €3 every month, which will be taken from the account's fund.