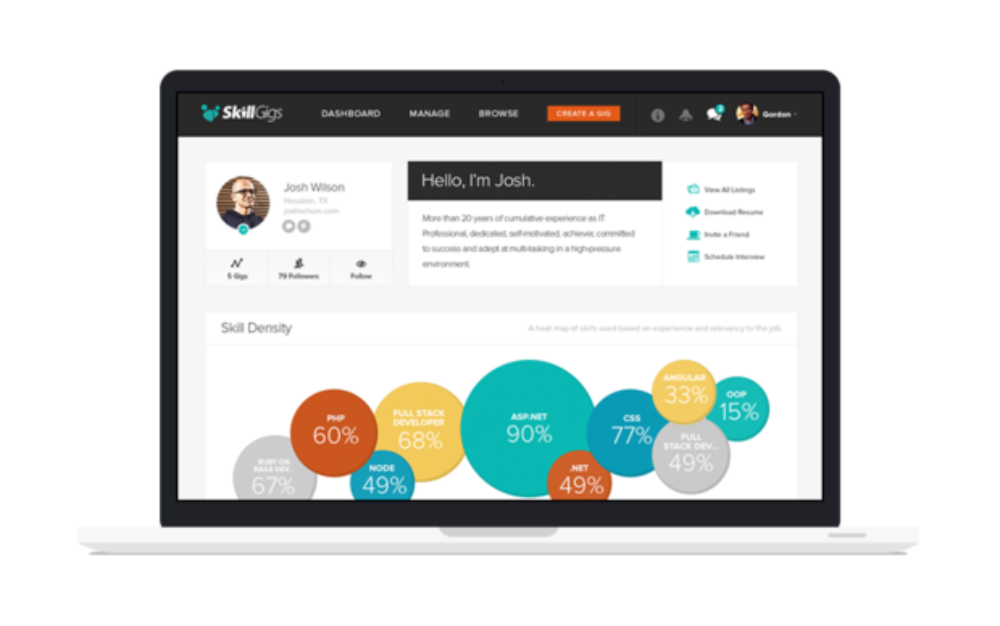 The main benefits of SkillGigs are its pre-vetted talents, its user-friendly tools, and its cost-effective recruiting solution.
The SkillGigs team pre-vets candidates so that they meet the companies' requirements. This saves hiring managers a lot of time and allows them to focus on interviewing and hiring qualified candidates instead.
SkillGigs makes successful matches because it utilizes Big Data analytics and artificial intelligence. Because of this, candidates that are matched with an employer already meet the pre-requisites that organizations are searching for.
The interview scheduling and messaging features that come with SkillGigs are easy to use and allow recruiters and hiring managers to easily reach out to potential hires. It lets potential hires know that the employer is interested and gives employers an advantage when it comes to tapping top talents.
SkillGigs Success Managers guide both candidate and recruiter so that the process proceeds smoothly. They provide important data and answer any questions both parties may have so the signing of employment contracts proceed without a hitch.
SkillGigs is free, and only a minimal amount is charged to users when a candidate is hired. Not only does this bring down costs for employers, but it also results in a return on their investment that is adequate.