Sisense Review: Overview, Features and Pricing of Sisense
April 13, 2016
0 Comments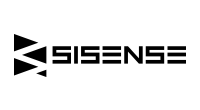 Price: by quote
Our Score: 97%
What is Sisense?

Sisense is making business intelligence (BI) analytics easy with its simple drag-and-drop and scalable end-to-end BI processes that help to prepare, analyze, and visualize multiple complex datasets quickly. Even companies that have limited IT resources and big data experience can now analyze terabytes of data and service numerous users through a single commodity server. The software's proprietary In-Chip engine and Single-Stack architecture efficiently utilize CPU, RAM, and disk space, enabling companies to run big data analyses on affordable hardware. The company has also been distinguished with many businesss intelligence industry award. You can learn more about the awards they've won in a Sisense review.

Want to know more about this software? Our Sisense reviews discuss the software's pricing, benefits and technical specifications in detail below.
Main Features
Drag-and-drop user interface
Ad-hoc analysis of high-volume data

Centralized data hub

Handles data at scale on a single commodity server

Interactive browser-based dashboards

Integrates with web portals

Exports data to CSV, PDF, Excel, Images and other formats

Consolidates, stores, and accumulates data

Can be set up and used entirely in-house

Complex business queries without programming or SQL writing

Data mash-ups

Data unification
Intuitive 'script-less' user interface

Embed entire dashboards or individual widgets

Enables to deliver interactive terabyte-scale analytics

Wide range of widgets such as gauges, charts, and graphs

Eye-grabbing visualization

Filters data by dropping fields on the canvas

Integrates with external websites or web applications

Removes limitations to data size

Identifies critical metrics using filtering, calculations

Integrated data connectors joining multiple data sources and formats

Use Single-Sign-On to keep a single authentication mechanism
List of Benefits
Sisense is robust, yet easy to use

It covers the full range of business analytics

Minimizes the total cost of ownership

It offers a single version of truth as it consolidates data in one location

The one thing that we cite about this software in our Sisense reviews is that, using the software's REST API, you can easily embed Sisense into your on-premise and SaaS applications.

Helps you handle complex and disparate data

Removes the blocks affecting traditional BI as you don't need multiple tools to analyze big data

Reduces the burden on the IT unit as you don't need extensive IT resources to tackle complex data
Technical Specifications
Devices Supported
Windows

Android

iPhone/iPad

Mac

Web-based
Geographies Served
USA

UK

Ireland

Canada

South Africa

Europe

Asia

Australia

China

India

Japan

L

atin America

Middle-East
Pricing Model
Annual Subscription

Quote-based
Customer Types
Large Enterprises

Medium Business
Deployment
Available Integrations
Sisense offers APIs and additional developer tools that give you more options and flexibility to manage, enhance, and customize the functionality and user experience of the platform.
Applications:
Salesforce

Zendesk

QuickBase

Google Adwords

Google Analytics

Google Spreadsheets

Amazon Redshift

Heroku Postgres
Database Servers:
MS SQL Server

Oracle Database

MySQL Database

PostgreSQL

DB2

Generic ODBC Driver

Generic OleDB Driver

ERP

MongoDB
Machine Data:
Big Data Sources:
Custom:
Custom SQL expression
Social networks via RSSBus
Common CRMs via RSSBus
Video
Available Support
Phone

Email

Tickets

Training
Software Pricing
Sisense provides a flexible pricing plan that can be used by both small and large companies. Contact the company to request for specific rates. The vendor will offer you a customized quote depending on your company size and the scale of your operations. You can start by requesting a quote on the vendor's website. You can find more details about Sisense pricing here.
Sisense also offers a useful free trial plan that can help you check out the app's features free of cost and understand how it can boost your company's bottom line.