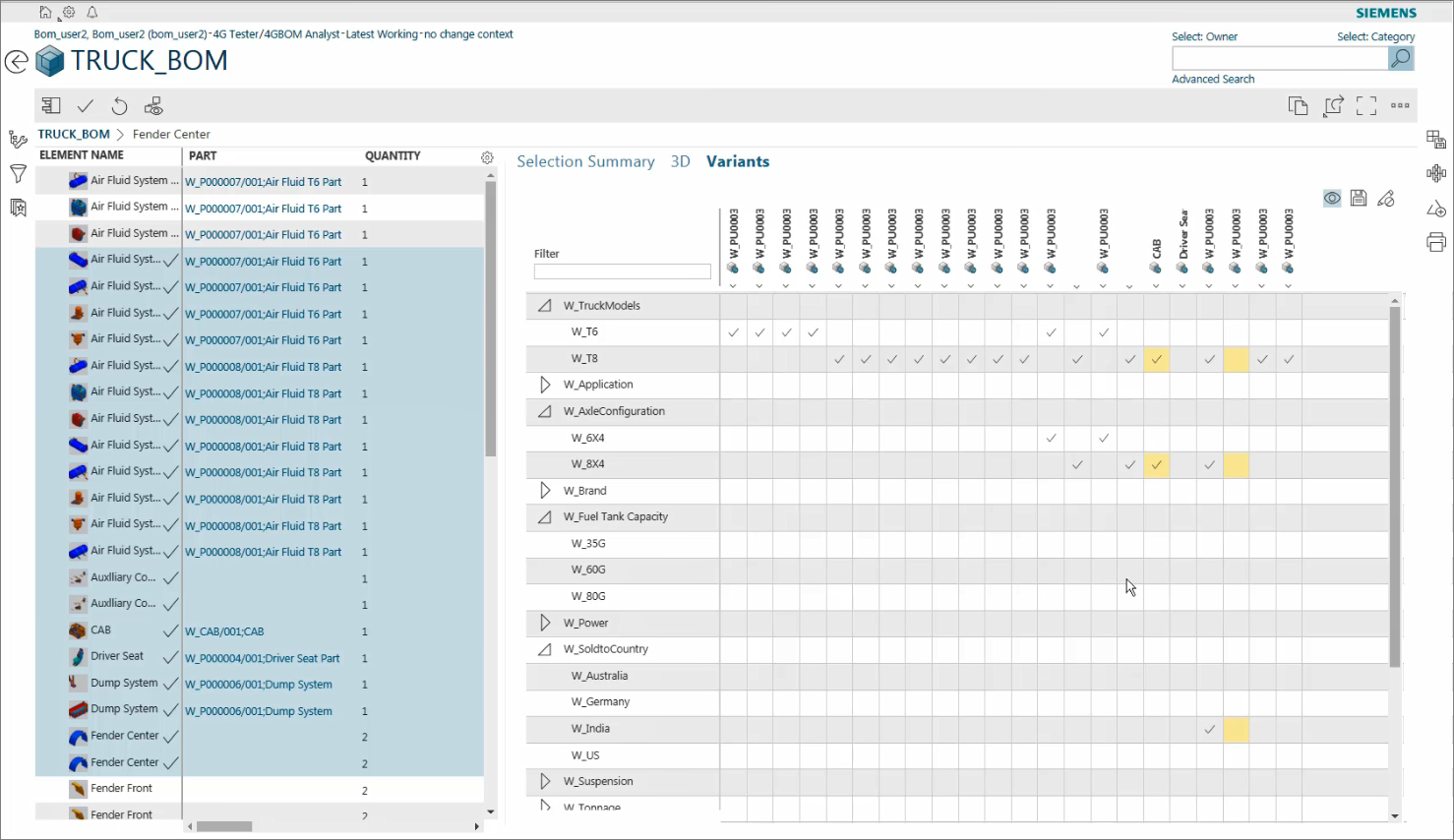 The main benefits of Siemens Teamcenter PLM are developing products efficiently, providing an advanced document management solution, and catering to a wide range of industries. Here are its benefits:
Develop products more efficiently
Development of complex products, as well as delivering them, is made easier and quicker with Siemens Teamcenter's powerful tools and features. Global operations of businesses are also being streamlined by the system since a single, centralized environment is all it needs to manage their mechanical, simulation, electrical and software data. The platform features a multi-CAD environment that is easy to use and at the same time allows a more efficient validation of design prior to release-to-manufacturing. This means that the products developed are not only of enhanced quality and compliant to standards but are also created at a lowered price.
Advanced document management
Structured documents such as multichannel publication, digital signatures, and translation management can be completely integrated by businesses within their PLM environment. This is made possible by the advanced document management functionality of the Siemens Teamcenter. Management of product data can be done accurately, clearly, and timely by utilizing the system's enterprise BOM management feature. Siemens Teamcenter can also aid users in ensuring that the products are brought to the market on time by enhancing the management and execution of several relevant processes. This will also help the teams and departments of a company to get their jobs done and be more productive by allowing them to collaborate with each other more effectively.
Useable to a wide range of industries
Industries such as heavy equipment, industrial machinery, energy and utility, electronics, aerospace and defense, retail solutions and consumer products companies will benefit from the system's support of many languages and regions. Supplier integration together with service lifecycle management aid businesses in promoting service growth and suppliers engagement more efficiently. Businesses can perform the exchange of product data with the suppliers, even if they are not using Siemens Teamcenter. This would promote better manufacturing, development, and cost management.