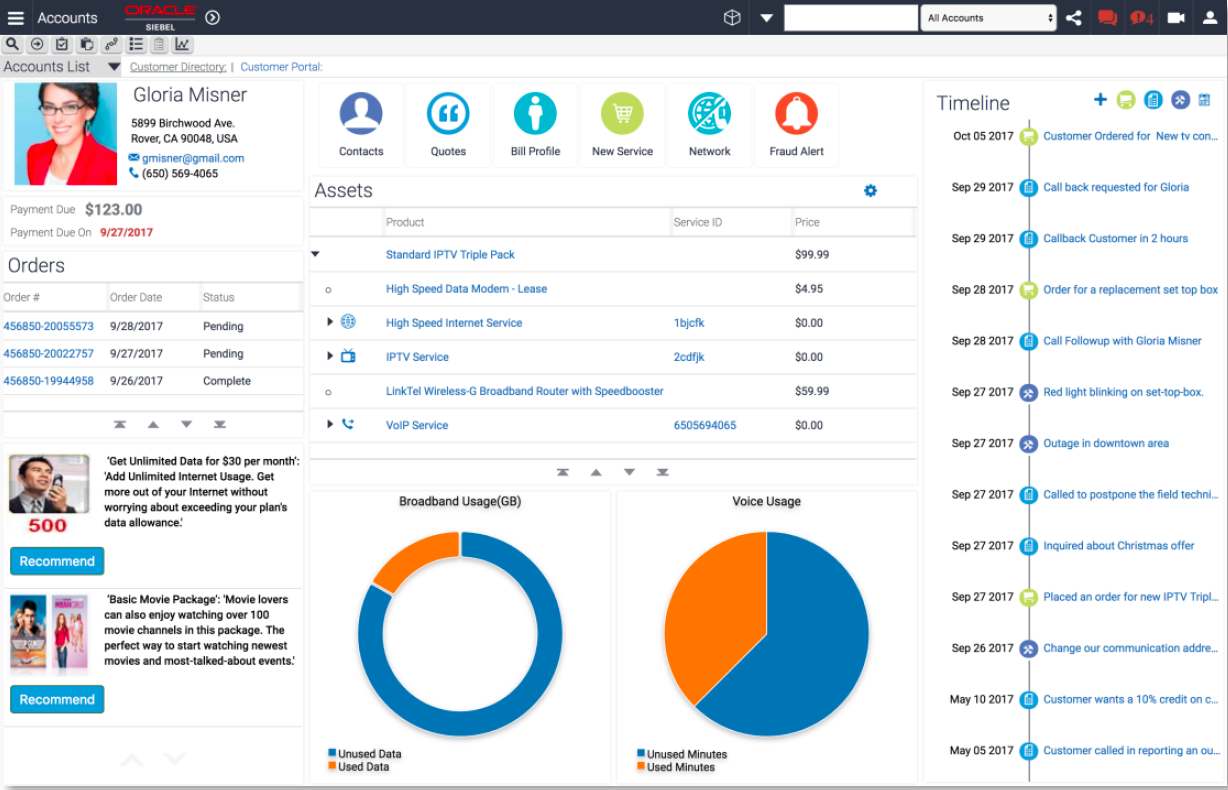 The main benefits of Oracle Siebel CRM are its comprehensive feature set, mobile support, and scalability. Here are more details of its benefits:
Medium-sized to large enterprises stand to gain a lot of benefits once they start using Oracle Siebel CRM. The system has solutions applicable to 20 different industries, and tools that can be used for transactions, analysis, and engagement. It can help companies manage their customer-facing operations.
Oracle Siebel CRM not only helps out with sales force automation. It also helps out in other business processes as well. These processes include performing sales collaboration, rolling out loyalty programs, managing marketing campaigns and tickets, handling events, capturing quotes and orders, offering customer self-service, and setting up a help desk. Other Oracle business apps can also easily integrate with the platform.
There is also no need to change or modify any setups or processes the company may already have in place once they decide to use Oracle Siebel CRM. This is because it can be deployed either on-demand or on-premise, giving businesses the option to incorporate the software based on their requirements.
Oracle Siebel CRM is multi-awarded and widely recognized, with analyst firm IDC calling it a leader in customer service, marketing, and sales force automation (SFA). Another research and analysis agency, Datamonitor, considers Oracle Siebel CRM as one of the top solutions when it comes to different aspects of CRM technology.