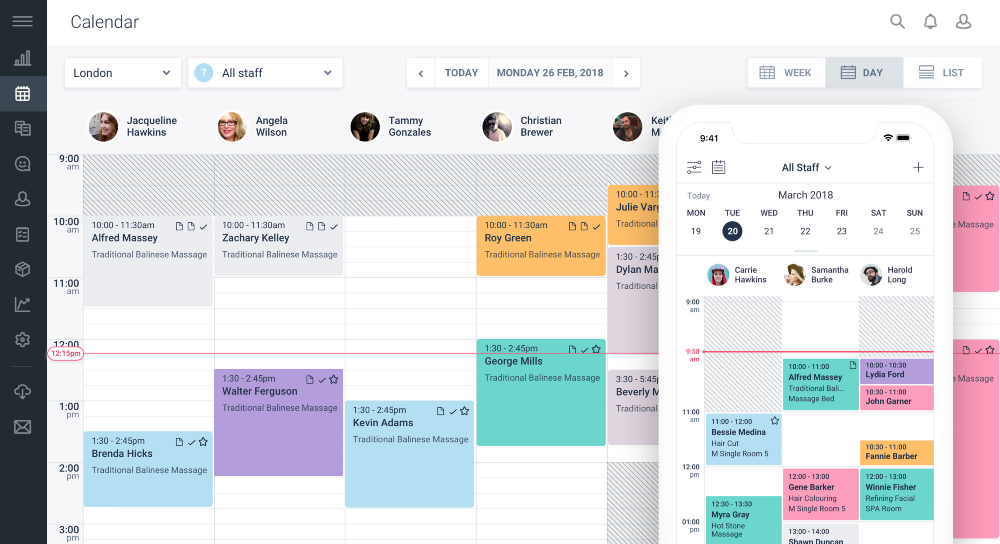 The main benefits of Shedul are its appointment scheduling system, its booking system, and how it streamlines business operations.
Booking management is made easy by the calendar that comes with Shedul's robust appointment scheduling system. Client relationships can be maintained and nurtured, thanks to the system's overview of future bookings, the contact details of customers', and their individual preferences. Meanwhile, actions, updated bookings, and notifications are displayed on the activity dashboard, helping keep track of daily activities. The system can also send customers customized reminders, which can update customers of any changes and also minimize the possibility of no-shows.
The company website, Facebook, and widgets can all be used to book an appointment, thanks to Shedul's online booking system. The management of product-related operations like receipts, sales, and invoices are also made easy by the point-of-sale module that comes built-in with the software. A number of business operations can also be managed right from the browser. All of these features are offered for free, but enterprises can ask for premium services if they want greater control of their operations.
With Shedul, businesses are no longer drowned in paperwork as business information is now organized and operations simplified. Employees can focus on customer service, while managers can improve productivity using the tools the platform provides for them.