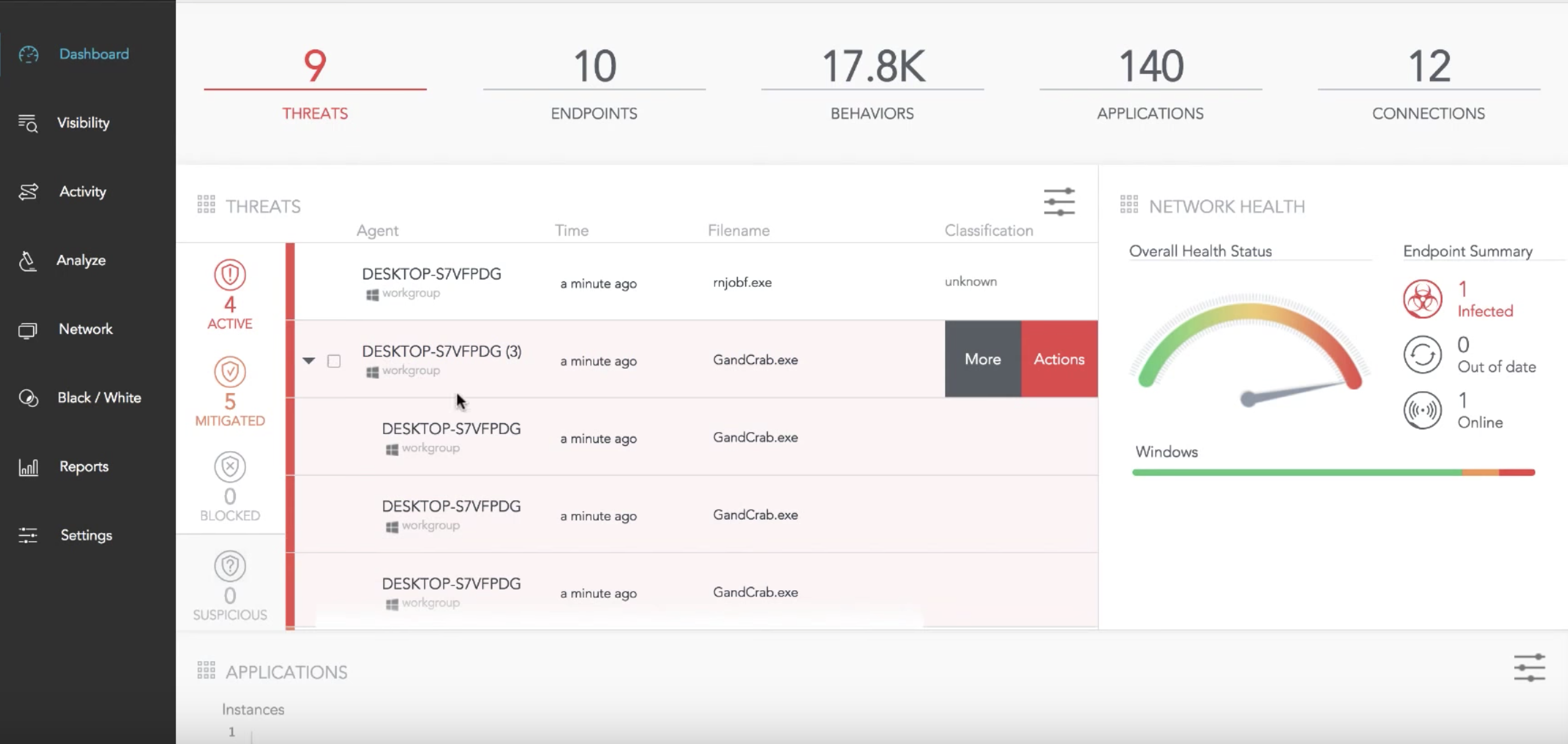 The main benefits of SentinelOne are anticipating cyber attacks, providing security for your devices, and replacing antivirus products. Read on to learn more of this tool's advantages.
SentinelOne not just only contains network security threats but it also detects them very early, even before they reach endpoints. Through AI and machine learning, SentinelOne anticipates dangers by inspecting documents, files, emails, credentials, payloads, memory storage, and browsers deeply. When it recognizes red flags, it instantly disconnects a device from the entire network to prevent possible threats and, much worse, infection.
SentinelOne makes networks immune from threats from its endpoints. This is done by restoring the network to its preferred configuration and state right after detecting and stopping cyber attacks. Also, it automatically immunizes the system for the same kind of attack. It does this by keeping a real-time and 360-degree view of endpoints right before and after prevented attacks actively. It addresses vulnerabilities and strengthens the overall security of the network.
It is touted that SentinelOne can replace traditional antivirus products. For organizations in the healthcare industry, this may be the better route to take because traditional A/V products have problems with recovery and do not decrease the cost of downtime as preferred by clients. Important and sensitive information can become compromised and security issues can become more malignant. SentinelOne prevents all of these through its endpoint security approach. It ensures productivity even during downtime and allows employees to keep working as the network is on recovery mode.