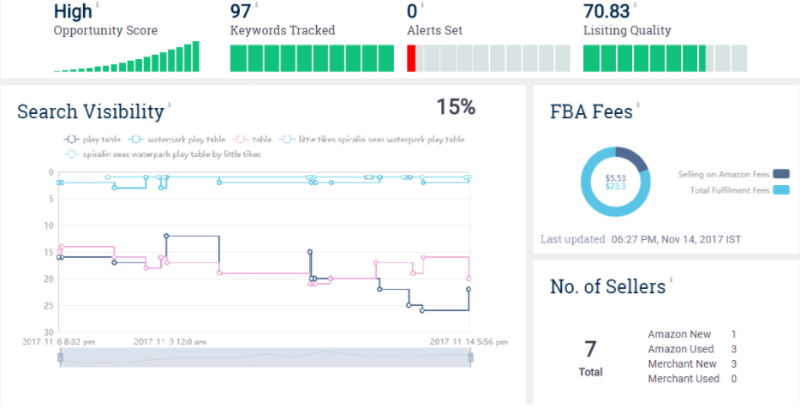 Get More from Your Data
SellerApp empowers Amazon sellers to get high value from their data so that they can boost their sales, revenue, and profits.
Understand Your Customers
The platform enables you to understand your buyers and their behaviors. You can learn why they performed their actions and get intelligence you can utilize to encourage your customers to perform your desired actions such as buying your products or sharing their opinions and feedback with their contacts and friends.
Determine Sales Potential
SellerApp gives you full details about your buyers and their tendencies and behaviors, as well as trends and patterns. You can take full advantage of opportunities and determine their sales and profit potential.
Track Your Competitors
You can get complete info on your competition. SellerApp provides tracking tools so that you can view the activities of your competitors, the top keywords they are utilizing, the impact of their campaigns and other details. Plus, you can get an edge over them as you get a list of backend keywords they are using in their campaigns.
Utilize Profitable Keywords
Finally, SellerApp helps you identify effective and profitable keywords that attract prospects and boost conversions and sales. You can optimize your product listing and pay-per-click strategies to drive revenue and profits.