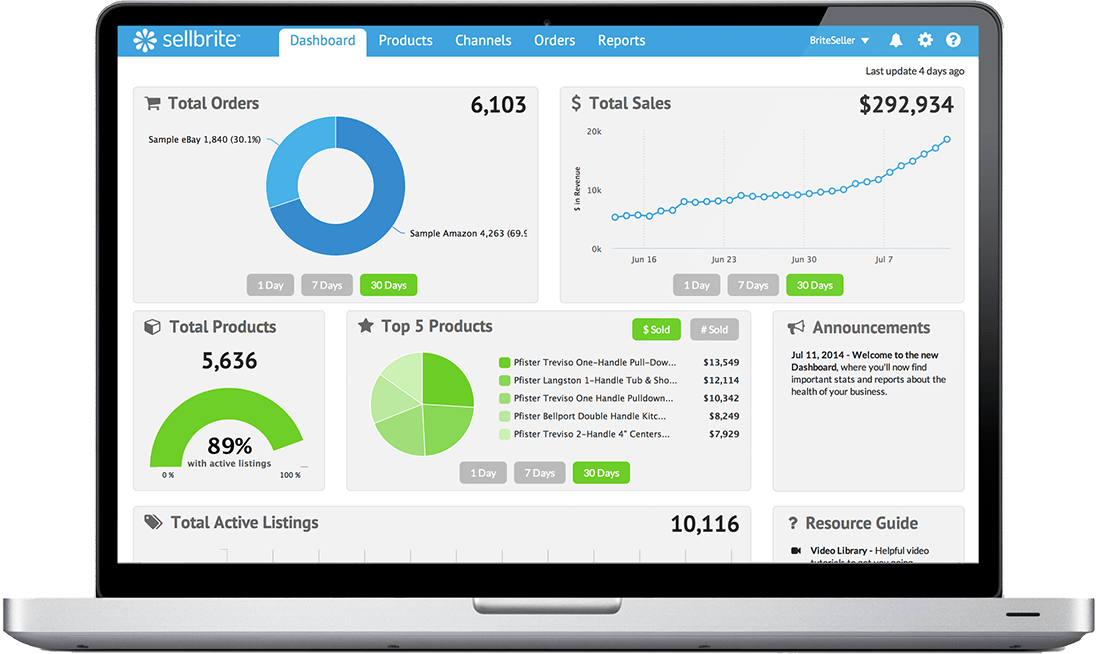 The main benefits of Sellbrite are its auto-sync capabilities, information analytics, availability of knowledgeable customer relations specialists, order tracking, and flexibility. Here are the details:
Auto-Sync Capabilities
Designed for sellers who run multiple operations across different channels, Sellbrite makes it easy for you to manage your data and make inventory updates across all said channels. Any changes you do in one store will be automatically reflected in other stores. This makes operations more streamlined and manageable.
Information Analytics
Sellbrite also helps you come up with statements and information that will give you an insight into your business. By learning more about your business, you can upgrade its model or simply make better judgment calls with regards to your business.
Availability of Knowledgeable Customer Relations Specialists
Work with Sellbrite specialists who are well-trained and able to answer your queries and clarifications.
Easy Order Tracking
Even with orders coming in from various entry points, Sellbrite can help you stay on top of all that with its tracking capabilities. It also updates your inventory lists automatically after every successful processing of a sale.  
Flexibility
Sellbrite can be scaled according to your requirements also. Over time, it helps you collect information about your customers so you can address their needs better.