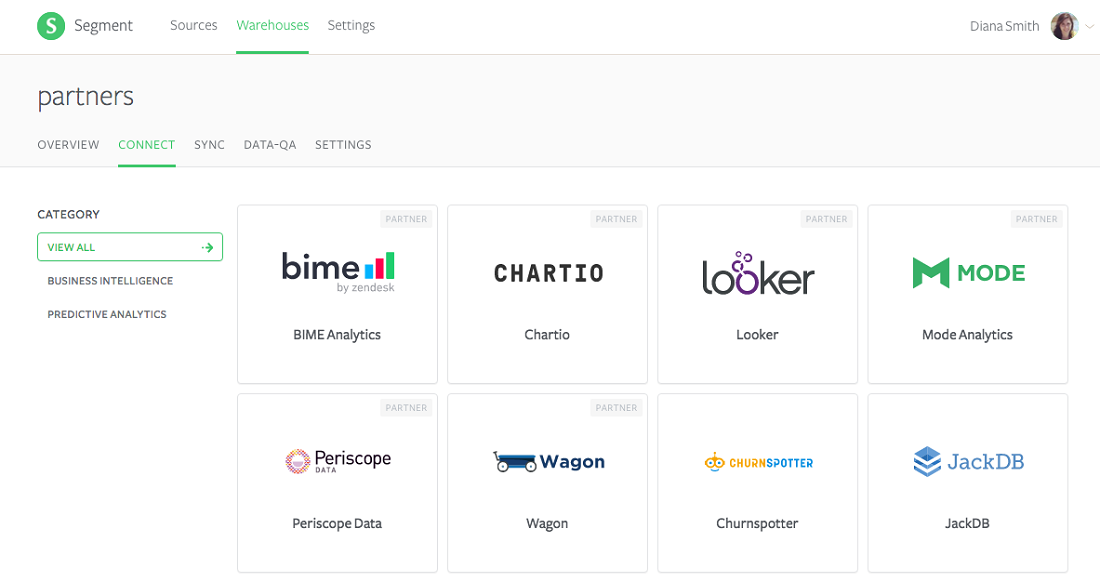 The main benefits of Segment are its capabilities, features, and tools that allow companies to gather, aggregate and stream data in a powerful but simple way. Here are more details:
Powerful data analytics
Data analytics plays an integral role in the success of a business, especially for those in the field of B2B services. Segment, therefore, provides them with the capabilities that allow them to effortlessly gather a large amount of data from various sources and turn them into analytics and reports that are a lot more comprehensible. The application could take any data from whatever platform or touchpoint that users need such as websites, servers, blogs, operating systems, and mobile devices. It can also capture data from cloud hosted software like payment gateways, CRMs, and others. The captured data is then streamed into a destination that users can choose from like data warehouse, their own analytics engine, or email inbox.
Simplifies process of data analytics
Segment makes data analytics process a lot simpler for the users by giving them one central point, which is a JavaScript client. It could collect and combine data and then have it delivered in the desired analytics services of the users. This eliminates the need for installing a separate application for data analytics like Optmizely or Google Analytics since Segment will automatically stream the data gathered into the users' preferred services. Simplification of data analytics could also save users from being too reliant on technical personnel when it comes to the task.