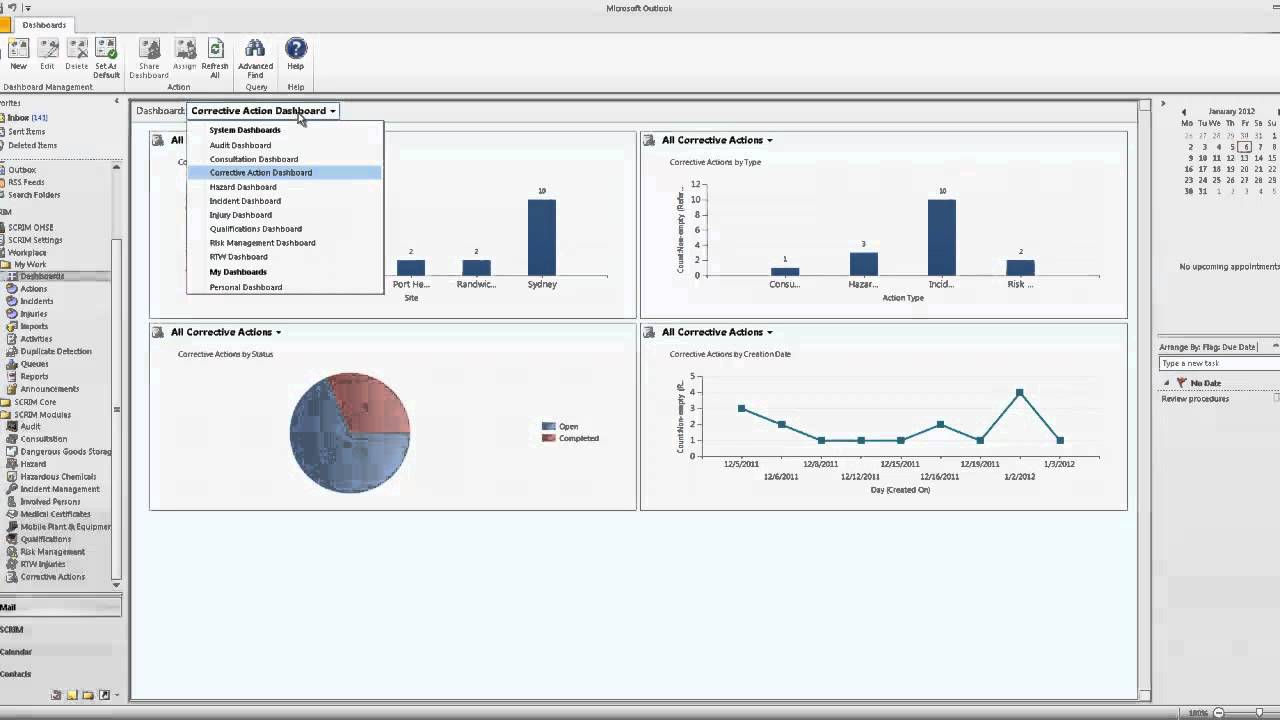 The main benefits of SCRIM Safety First are its multiple modules, user-friendliness, and browser compatibility. Here are more details:
All EHS aspects are covered by Scrim Safety First's dozens and dozens of modules. These aspects include incident management and investigation, health surveillance, hazardous chemicals and dangerous goods, claims management, audits and inspections, corrective actions, drug and alcohol testing, among others.
Since Microsoft Dynamics CRM is the foundation of SCRIM Safety First, users can expect it to work without a hitch with Microsoft applications such as SharePoint, Excel, Word, and Outlook. The vibe and feel of the software will even remind users of Microsoft Outlook.
Whether users are on Safari, Firefox, Chrome, Internet Explorer, they can expect the software to work and be compatible with those browsers. It only takes a few mouse clicks for dashboards and real-time reports that look premium and professional to be created. Pre-existing forms and templates can be easily customized and injected with new fields thanks to the software's drag and drop functionality.
SCRIM Safety First users can also have it be a system based in the cloud or an application deployed on-premise. Native apps for Windows Mobile, iOS, and Android allow users to access them on their mobile phones. They can also use mobile web browsers to do this. An internet connection is also not necessary since the software has offline and online mobile data management capabilities.