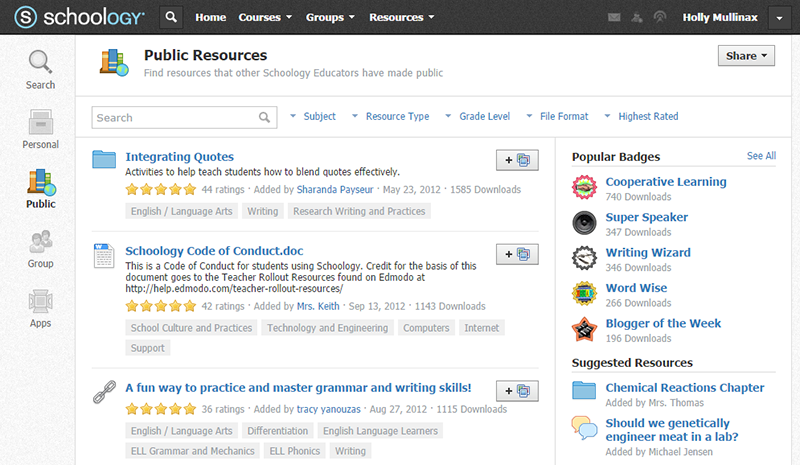 The main benefits of Schoology are its intuitive interface, which new users can easily adapt to, robust curriculum management module and the collaboration space for both instructors and learners. Here are the details: 
Advanced Instructional Tools
Schoology is a user-friendly platform which allows instructors to create in-depth courses and management practices as well as encourage engagement of learners worldwide.
Unique Curriculum Management
Schoology focuses on building flexible and collaborative LMS. It primarily aims to meet the unique needs of every learner and enhance their engagement in learning.
Global Learning Scale
Schoology introduces learners to the Global Learning Community where they can learn various practices, access different resources, and achieve personal development from local and foreign instructors.
Automated Data Analysis
Schoology offers an automatic way of analyzing hard data which instructors use to identify the important practices to help them modify lessons or create a more effective learning path.
Enhanced Collaboration for Improvement
Schoology allows local-to-global partnership among instructors to give way for shared experiences, resources and instructional practices. This enhanced collaboration greatly helps in creating advanced instructional practices that can cope with unique learner's needs.
Boost Engagement
Schoology creates a fully engaged learning experience by investing in mobile technologies at a minimal cost on your part. Administrators, instructors and learners can access the system via browser from any online mobile device.